Secrets are never secret for long, especially from MMO players. This is true in the case of a Legion hidden mount, which has been discovered thanks to the efforts of a team of World of Warcraft players.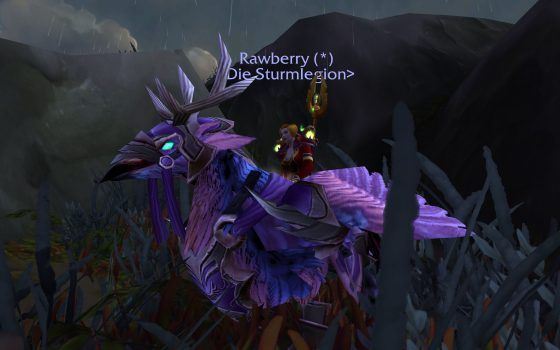 The Long-Forgotten Hippogryph mount was discovered thanks to a coordinated effort among WoW players after a search in the World of Warcraft Database. In order to unlock the hidden mount, players must travel to several different locations in the Azsuna zone, clicking on five Ephemeral Crystals within eight hours of each other and without being killed.
Despite at least a couple of players having successfully gained the mount, others have not been able to replicate the feat due to the Ephemeral Crystals not being in the originally discovered locations. A number of theories prevail as players try to unscramble the pattern.
Those who want to try to follow the footsteps of the discovery can see the original locations of the Crystals here.
Our Thoughts
The Chase for the Hippogryph is on! We actually are pretty happy that Blizzard included such a puzzling little exploration reward in Legion. We expect it will only be a matter of time before WoW players work out the most efficient way to get the hidden mount, in which case the Azsuna zone will likely become a wellspring of player activity.
Your Thoughts
Do you like the idea of hidden quests and discoveries in MMOs? Will you be trying to find your own Long-Forgotten Hippogryph? Give us your input about this story in the comments.
Source: PCGamesN
Articles Related to World of Warcraft
World of Warcraft Beginner's Guide: Alliance Faction and Races
World of Warcraft Beginner's Guid: Horde Faction and Races
World of Warcraft Legion Artifact FAQ
Related:
Legion
,
Mount
,
News
,
Secret
,
World of Warcraft