A new Legion zone preview details the Highmountain region, discussing the lore of the area, design and what players can expect going in.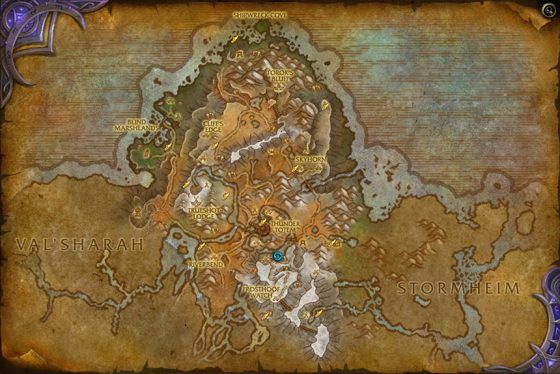 The preview involves game designers Zachariah Owens and Ryan Shwayder and senior level designer Matt Sanders as they talk about the new area, which is the highest peak in World of Warcraft to date. Described as "a mix of Yosemite, the Swiss Alps, and Everest", Highmountain is an area where three Tauren tribes are battling against the drogbar.
Highmountain has areas which reward exploration, with vignettes or stories hidden in camps across the zone. The design of the area also emphasizes a sense of an existing ecosystem, where the three Tauren tribes and the creatures of the area share a symbiotic relationship. "Highmountain is really about exploration and discovery," says Shwayder. "We never direct you to most of the stuff that's in the zone—but if you keep your eyes open, there's plenty to see."
The entire preview, including a sample of some music in the zone, can be viewed here.
Our Thoughts
The entire thought process behind the design of Highmountain has us very eager to explore, especially since it sounds like there are a variety of touches that reward doing so. Together with another fantastic piece of music, Highmountain sounds like an exciting and beautiful area.
Your Thoughts
What do you think of the new Highmountain zone? Are you excited at the idea of exploring the area, or will you simply do what's required in the zone and move along? Tell us what you think in the comments.
Source: Official site
Articles Related to World of Warcraft
World of Warcraft Legion Pre-Patch Events Misinformation Roundup
Sadness and Secrets in the World of Warcraft Broken Shore Event
A Bard's Tale: The Legion Soundtrack
Related:
Legion
,
News
,
Preview
,
World of Warcraft