It's the season for swift raid takedowns in MMO gaming, as another world first has been recorded. This time, Legion's Mythic Emerald Nightmare raid has fallen to a guild after being a meager 18 hours old.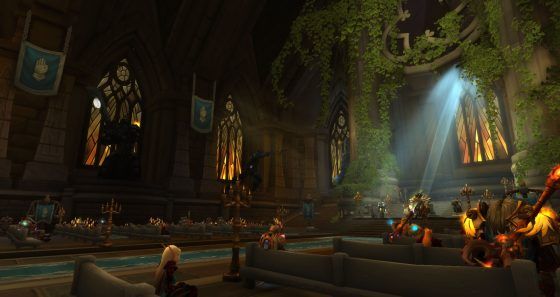 The clear was logged yesterday by a Russian guild called Exorsus, who managed to down the entire raid just after it was released. The final boss himself fell in just under two hours, while Cenarius, the roadblock currently halting the game's top raiding guilds, reportedly took many more hours to take down.
According to reports from tracking site Method, a repeated portal bug has plagued other EU and NA guilds from fully clearing the Mythic raid or even beginning the fight against Cenarius. As of this time a fix for the error has yet to be deployed according to the most recent hotfix patch notes.
Our Thoughts
First Rise of iron, now Legion! Congratulations to Exorsus on the world first achieve. We're not sure if the speed of clear is due to player skill, the current power progression offered in Legion or a mixture of both, but it's still remarkable to track the actions of some of MMO gaming's top players.
Your Thoughts
How do you feel about the speed of the Mythic Emerald Nightmare clear? Do world firsts interest you or are you ambivalent to the idea that rushing through end game is an achievement? Give us your take below.
Source: PCGamesN
Articles Related to World of Warcraft
World of Warcraft Hotfixes Revert Shadow and Havoc Nerfs
World of Warcraft Raid Quest Gated to Normal Difficulty or Higher
World of Warcraft Legion Review – Lazarus in Fel Green
Related:
Legion
,
News
,
Raids
,
World of Warcraft