It appears that after only 2 ½ years, Lego Minifigures Online will be pulling the plug for good.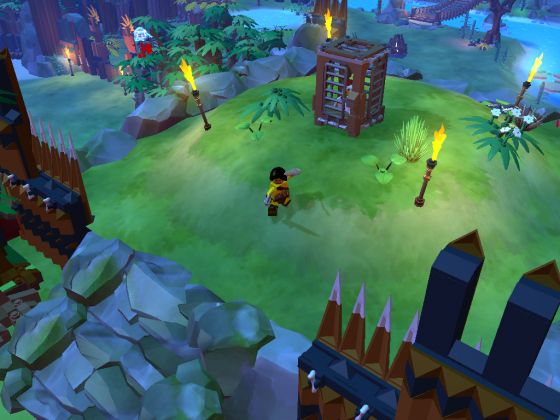 Released on October 29, 2014, the last playable day for Lego Minifigures Online will be September 30. Furthermore, as of this week, new players will be unable to join the game and the in-game chat system has been disabled. Existing players will be allowed access to the game until it is officially closed on September 30.
Lego Minifigures Online allowed players to experience a virtual Lego world where they could go on adventures and add new figures to their team. Available on PC and mobile platforms, the MMO was buy-to-play but players could also add to their collection with codes found outside the game.
This isn't the first Lego MMO to shutdown either. Lego Universe was developed by NetDevil and operated from October 2010 to February 2012.
Any questions regarding the game can be directed to Funcom customer service here.
Our Thoughts:
With the financial trouble that Funcom has had recently, it's no surprise that Lego Minifigures Online is being closed down. The game struggle since its launch and there were previous indications that Funcom would be cutting its losses. On a more positive note, the studio did recently receive a large investment backing and introduced Conan Exiles.
Source: Funcom
Recent Articles Related to Funcom
Conan Exiles First Gameplay Trailer Revealed
New The Secret World Spin off Revealed in Funcom Financials
Multi-Million Dollar Funcom Investment Secures Company And Game Development Future
Related:
Funcom
,
LEGO Minifigures Online
,
MMORPG
,
News