You know you're a cool game when Sean Bean narrates your animated trailer. So apparently Life is Feudal is a pretty cool game then, as the actor did indeed narrate their newest animated trailer (and they kept him alive to do so). Which makes the following news even more exciting; Life is Feudal: Your Own will be released on November 17th!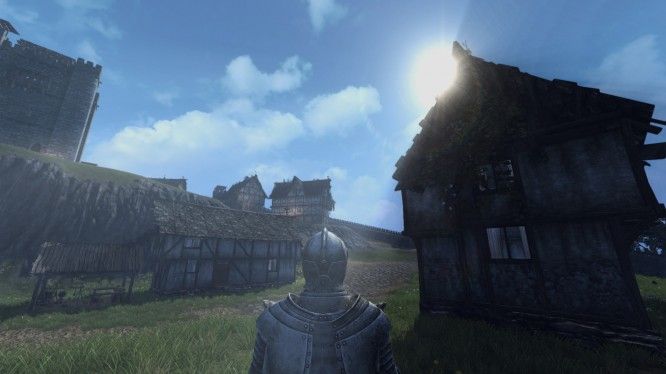 Life is Feudal: Your Own is a realistic medieval multiplayer sandbox with a bunch of great features, such as terraforming, an extensive crafting system and physics-based combat. Having been on Steam Early Access for over a year now, the game will finally launch officially on the 17th. Life is Feudal isn't going to launch just like that though. The game's launch is being accompanied by a 40% Midweek discount, making it all the more tempting to purchase it. And who would blame you? It's a pretty awesome game!
Surviving alone is definitely an option in Life is Feudal, but if you work together with your neighbors and share your skills, you might build something incredibly special! Though players are one of your biggest threats, the clever alignment system which Life is Feudal uses helps aid the ones on the right path, while ensuring that the evil part of the community have the most to lose.
Of course we're not going to let you go without showing you the trailer with Sean Bean, so you'll be able to see that below!
Our Thoughts
Life is Feudal: Your Own is exactly what a sandbox gamer is looking for, as it doesn't just carry the name, but actually is a sandbox. Teaming up with friends sounds all the more tempting too, as the ones who turn against their fellow comrades get punished greatly. This makes the gameplay more fun and will keep you hooked for a good while! We'll definitely be playing once it comes out, will you?
Source: Press Release
Related:
Buy to Play
,
Launch
,
Life is Feudal
,
MMO
,
News
,
Sandbox
,
Steam