After a series of apparently successful closed beta tests, it looks like the "medieval life simulator" is ready to expand its horizons. The Life is Feudal MMO open beta is upon us, granting those desperate to live in a horribly uncomfortable time period their opportunity to do so.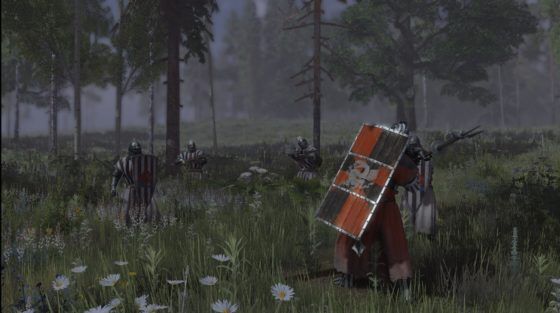 Life is Feudal MMO lets players arrive into a sandbox of a historically accurate, fantasy-free world where they'll have to work together in order to survive and thrive. The game urges cooperation, remarking that every person plays their part in what is being called "a realistic social experience". "The best way to thrive in the world is to work together and build a fully functioning society," reads the announcement. "There's a place for everyone in Life is Feudal: MMO, and a world ready for them to explore!"
Exploring that world will, of course, cost you, as Life is Feudal MMO is a buy-to-play title. Three different packages are on offer, priced at $29.99, $39.99, and $99.99. Specifics on what each package offers is expected to be posted on the game's website.
Open beta for Life is Feudal MMO kicks off on Friday, November 17th.
Our Thoughts
All kidding about the setting aside, Life is Feudal MMO should be an engaging enough setting for sandbox fans. That said, stressing to people the importance of working together and cooperating could also lead to things devolving into utter slaughter and chaos. Time will tell to see if there really is a place for everyone in the world of Life is Feudal.
Source: press release
Articles Related to Life is Feudal MMO
Life is Feudal MMO Shares CBT 4 Stats in New Video
Life is Feudal MMO Explains How to Guild
Life is Feudal: MMO Developer Interview
Related:
Launch Date
,
Life is Feudal: MMO
,
News
,
Open Beta
,
Sandbox MMO