In their latest Steam update, Life is Feudal describe the current state of their studio as an "anthill" due to the hectic nature of all of the work they are currently juggling to prepare for the playable DX11 build, but boy do they have a patch for you.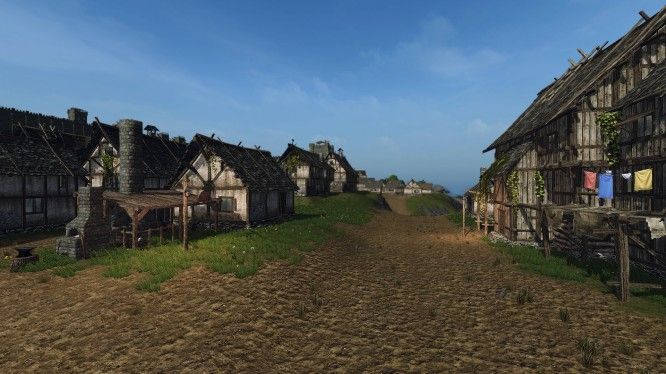 First off, the Beta for Life is Feudal's localization system is now available, bringing with it three new languages – Russian, Portuguese-Brazilian, and French. At present, the text may not be entirely correct and a little misaligned, but the text and voice overs have been translated and you can now switch the language in the Interface tab under Controls. Your client will need a restart to see the changes.
The networking system has seen several optimizations and tweaks which should make movement of other players and animals much smoother on your screen.
What's more, Bitbox have implemented a new terraforming tunnel generation system, tweaked special attacks and the combat system, including the addition of training dummy and Archery range target functionality. And they've brought in a load of user voted features and bug and crash fixes and optimizations. As always, Bitbox appreciate any feedback Life is Feudal players can give to help them fix any issues that may present themselves.
So get patched up and check out the new features!
Source: Life is Feudal Steam Update
Related:
Early Access
,
Life is Feudal
,
MMORPG
,
News
,
Patch
,
Sandbox