The release date for Tuque's upcoming twin-stick shooter Livelock has been a little back-and-forth, but it appears that the game will be available on Xbox One, PC, and PlayStation 4 on August 30, 2016.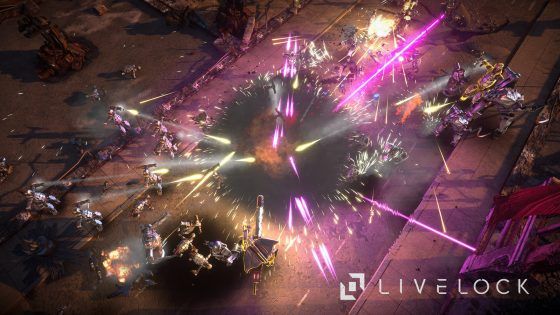 Initially planned to launch earlier this month, Livelock was delayed in order to allow a simultaneous launch on all three major platforms. The game will take place in the 22nd century after human civilization has been wiped out. Human consciousness has been uploaded into military robots called Capital Intellects and must battle to save the future of the planet.
In addition to receiving the full game, players who purchase Livelock will receive 10 Master Keys for Star Trek Online and 10 Enchanted Keys for Neverwinter. Keys will be delivered approximately 48 hours after purchasing the game through the Arc client and can only be redeemed for the PC version of each game.
Our Thoughts:
We're glad to see that Livelock is finally going live on August 30. We've already had a chance to play through the campaign and believe that fans of twin-stick shooters will really enjoy this one.
Your Thoughts:
After nearly a month-long delay, are you still planning to purchase Livelock?
Source: Arc Games
Related:
Livelock
,
News
,
Perfect World Entertainment
,
Shooter
,
Tuque