After keeping us on our toes with a walkthrough trailer and a "very soon" label during E3 2016, Perfect World Entertainment has finally revealed the Livelock release date!
The top-down coop shooter will be launched on August 2, 2016 for PC, PlayStation 4 and Xbox One. It will be priced at $19.99, but players can choose a 'three-pack' of Livelock for $44.99, encouraging groups of friends to band together for an exciting, fast-paced shootout.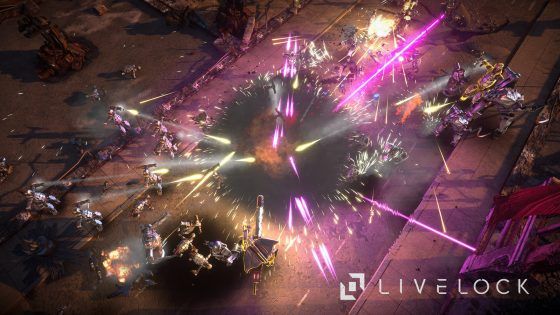 Livelock is based in a post-human world where machines are waging an infinite war against each other over resources. Players take control of a Capital Intellect, a human consciousness uploaded to large mechanical body, choosing between three characters: the DPS marksman Hex, the close-quarters brawler Vanguard and the tactical support Catalyst. Armed with a unique arsenal of weapons and special abilities, players will fight the corrupted machine Clusters to save and restore humanity.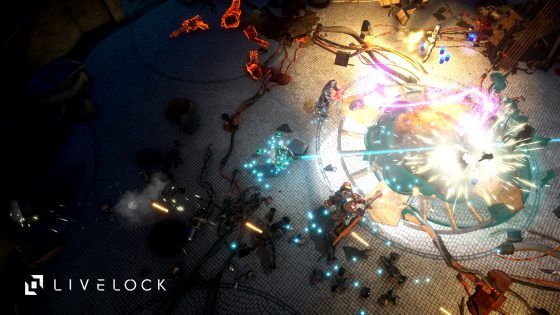 The Livelock trailer below gives you an accurate idea about what to expect from the game. Featuring lead game designer Kevin Neibert, the walkthrough video highlights some combat functions of each character as well as the unpredictability of enemies allowing players to have a unique game play experience every time they play Livelock. Check it out:
Want to know more about Livelock's features and gameplay? Make sure you read our article covering the E3 2016: Livelock Developer Playthrough!
Our Thoughts:
We can't wait to get our hands on this title after seeing it in action during Pax East 2016 and E3 2016! The blend between sentient robots and explosive brawls, either in single-player or coop mode with friends, is just too good to pass, and we're particularly interested in the survival-oriented endless mode.
Will you be playing Livelock? Let us know in the comments!
Source: Arc Games
Recent Articles Related to
E3 2016: Livelock Developer Playthrough
Livelock Releases Details for Final Character
E3 2016 Multiplayer Roundup
PAX East 2016: Livelock Preview
Related:
FPS
,
Livelock
,
Multiplayer
,
News
,
PC
,
Perfect World Entertainment
,
Playstation 4
,
Shooter
,
Single Player
,
Tuque Games
,
Xbox One