Plans for the Livelock release date have been changed according to an official announcement from developer Tuque Games, instead opting for an indeterminate global release date.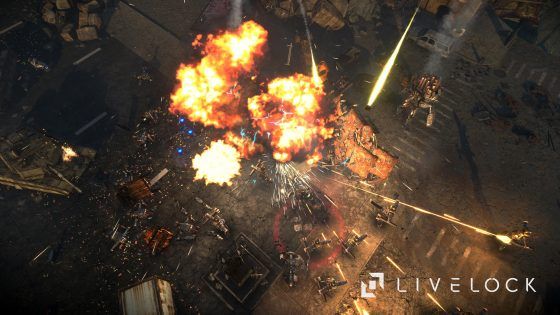 A post on the Arc Games site has stated the intention for Livelock to have a global release on PC, PlayStation 4 and Xbox One, changing earlier plans for the title to release on August 2nd for all platforms except for the PlayStation 4. At this time the game has no release date confirmed and further details are being offered by the developers as they become available.
Our Thoughts
Lining up all the planets for a game's global release on all platforms must be challenging and a global release was the intention all along for Livelock, so on that front we can understand the decision to delay the game. We can only speculate at what is causing the delay on the PlayStation 4 side of things, but we hope that whatever roadblocks are in the way of the devs get cleared soon. We're looking forward to blowing stuff up!
Your Thoughts
How do you feel about the decision to delay the game for a global release? Would you rather that the game have a staggered release, or are you happy that everyone gets to play at the same time? Let us know what you think in the comments below.
Source: Official site
Articles Related to Livelock
E3 2016: Livelock Developer Playthrough
PAX East 2016: Livelock Preview
Perfect World Entertainment Announces Livelock
Related:
Livelock
,
News
,
Online Shooter
,
Release Date