Join Behaviour Interactive today for their Twitch livestream, Into the Warp, for their first in-game look at the Eternal Crusade Eldar! The stream goes live at 1pm EST / 7pm GMT on Behaviour Interactive's Twitch channel.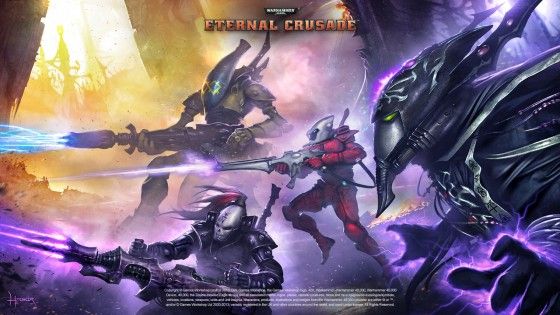 The addition of the Eldar to Eternal Crusade's playable factions is greatly anticipated by players, as this means access to a very unique faction and different playstyle compared to the starting factions, the Space Marines and Chaos Space Marines.
Aside from the first look at the Eldar, the stream hosted by Behaviour Interactive will also have a production update on some of the changes and improvements coming to melee combat. There will be live gameplay with Crusaders for a few deadly rounds, and the hosts will answer questions from the audience and offer a few giveaways.
Our Thoughts:
After being recently launched into Steam Early Access, Warhammer 40K Eternal Crusade is shaping up to become the diverse, exciting MMO we would expect from a game in this franchise. The addition of the Eldar sounds particularly promising as their classes have been described as hyper-specialized, which should make for some interesting play and strategies. We will surely be joining Behaviour Interactive's stream to have a look at the Eldar!
Source: Press Release
Related:
Behaviour Interactive
,
Livestream
,
News
,
Twitch
,
Warhammer 40k Eternal Crusade