With the creation of the first Warhammer 40k massively online shooter comes a lot of preparation. Of course, this preparation takes some time and sometimes some changes are made that weren't talked about in the past, but needed to be done. For a great game to emerge, the developers of Warhammer 40k: Eternal Crusade had to get the full vertical shooter slice into their hands as soon as possible.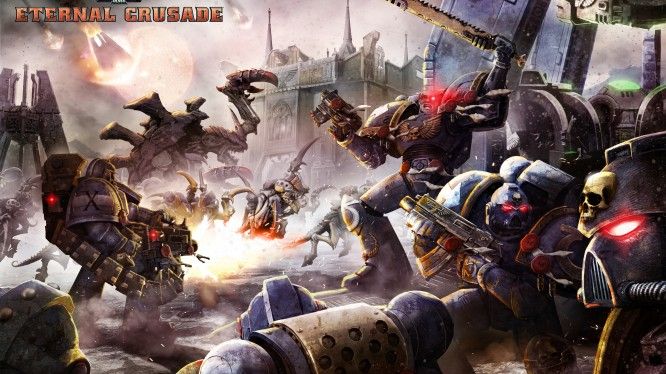 To do this, the following had to be done:
Changing the scope and road map to be a more realistic, iterative approach, instead of modules. This fit the goal of rapidly delivering a shooter experience.
Switching to Unreal Engine 4 in record time, so that there was a solid next-gen shooter engine to fuel the war.
Prioritizing work to deliver the shooter, before anything massive comes into play. You can't have a massively online shooter game without a proper shooter!
A ton of servers and a TURBO button were added to invite everyone faster.
Quality was increased without crashing the servers or clients.
With 6,000 Captains and above in the Closed Alpha phase, the game is pretty much going in the right direction! Players are having fun, at least according to their feedback in forums, surveys, and private messages. So what's next exactly?
By the end of October, all Sergeants will be invited into the Closed Alpha as well. Then all the Warriors will join by November! If you want to get in now, though, you'll have to get your Captain pack and you are in immediately.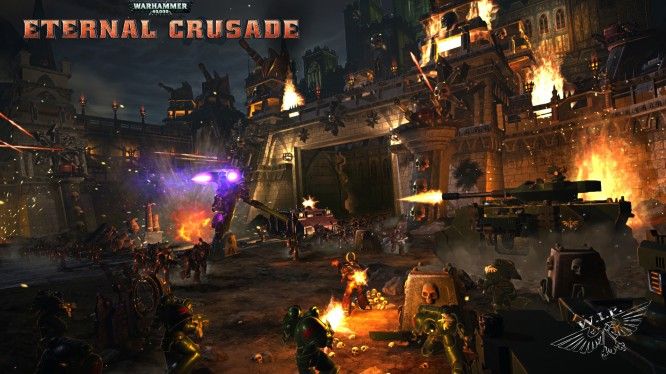 The team behind Warhammer 40k: Eternal Crusade aims to update every week. This will range from balancing combat, bug fixes, general improvements, Steam features and items, to new weapons, maps, new game modes, new features and even a fortress or maybe two. Nothing can be done without the feedback of the founders though!
Massive online systems will be added one step at a time, as well as things that will affect the shooter directly, such as small iterations of character progressions, personal loadouts, variations of weapons, etc. Go ahead and join the developers in spilling blood all over the battlefield!
Source: Eternal Crusade Official Website
Related:
Behaviour Interactive
,
MMOFPS
,
News
,
Update
,
Warhammer 40k Eternal Crusade