It was announced today that there will be a number of changes to PvP in World of Warcraft's upcoming Legion expansion.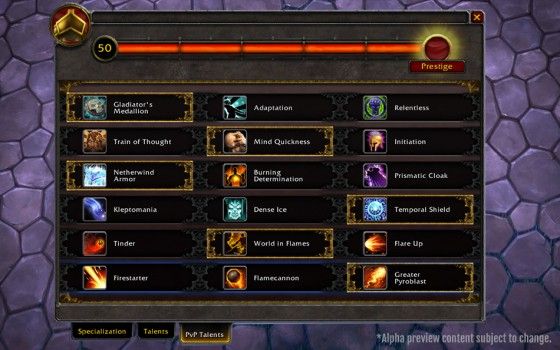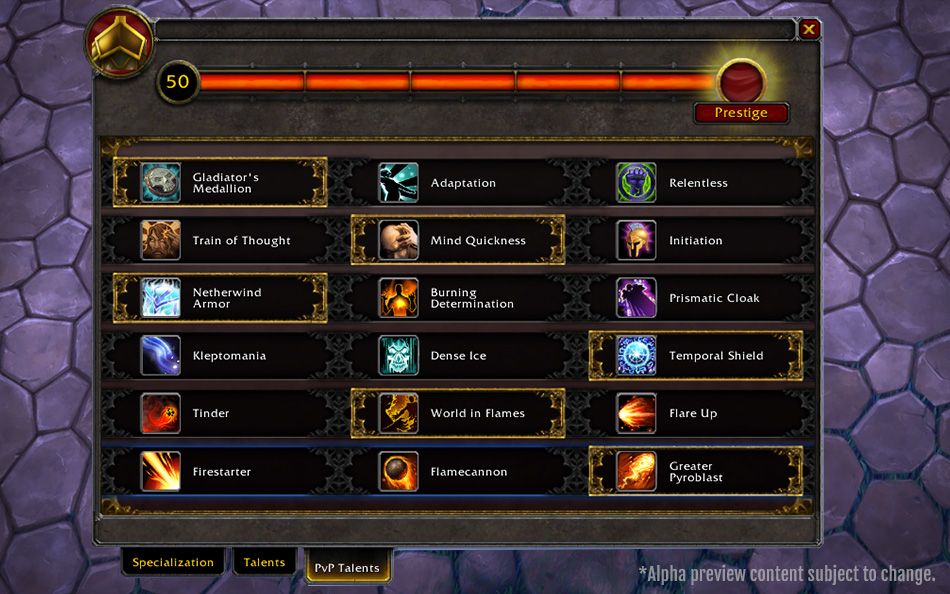 One of the biggest changes for World of Warcraft's PvP is the replacement of the honor system. Previously, players would have to constantly grind for Honor and Conquest tokens, but in Legion players will earn experience to obtain new ranks. Initially, once characters reach maximum level they will start leveling their honor rank, from 1-50, by playing battlegrounds or arenas.
As players level up they will obtain rewards such as gold, artifact power, and PvP-only talents. These new talent trees are only active in PvP instances, or when actively engaged in PvP combat, and work in addition to normal talents. The first row of talents becomes active at level 10 with more options becoming available as players progress.
Another major change that's coming is the streamlining of equipment. When players zone into a PvP instance they'll receive a pre-determined number of stats based on the character's specialization, and enchantments, legendary bonuses, and trinket effects will be removed. A player's average item level will provide a small bonus, 0.1% per level, which means 25 item levels will only provide a 2.5% advantage.
Although players won't be purchasing gear with honor tokens, they can still earn equipment by playing in PvP matches and PvP specific gear is being removed. Finally, players will now be able to prestige in PvP and earn badges, titles, faction pennant, and appearance upgrades.
Vote Here
Vote for World of Warcraft in the MMOGames Best of 2015 polls!




Our Thoughts:
These upcoming changes to World of Warcraft PvP are incredibly exciting. Finally, the game is shifting PvP to a more skill-based system instead of relying on gear to provide an advantage. It's possible that this shift could put more emphasis on World of Warcraft as an eSports once again.
Source: Battle.net
Related:
Blizzard Entertainment
,
eSports
,
Legion
,
News
,
PvP
,
World of Warcraft