Yes, you read that headline right; Star Wars Battlefront 2 loot boxes are making their return to the game as expected. However, they will be coming back with some significant changes – namely the fact that they'll be full of only cosmetics and cannot be bought outright.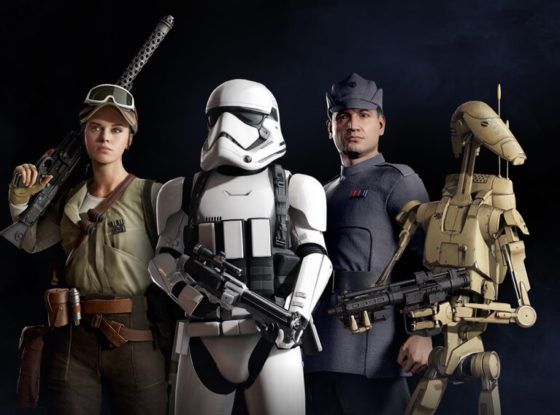 The new update will see the game's Star Cards removed entirely from the lockboxes and earned only through gameplay. Specifically, players will earn XP for the classes, heroes and starships that they play in multiplayer towards levels. Once a level is earned, you earn a skill point that can be used to unlock or upgrade an eligible Star Card.
As for the loot boxes themselves, they'll only be earned through logging in daily, by completing Milestones, or by finishing timed challenges. This means that loot crates are no longer for sale and will only be stuffed with either Credits or cosmetics like emotes or victory poses.
So where does that leave the game's store? That will have cosmetics only, such as new looks for hero or trooper units. Items offered in the game store can be purchased either with earned Credits or the game's Crystals store currency.
Updates to the loot crates and Star Cards of Star Wars Battlefront 2 are due to arrive on Wednesday, March 21st, while the game's store is due to open once more sometime in April.
Our Thoughts
On the Light Side of things, we're delighted that the game's loot boxes are entirely removed from being purchasable items and can only be opened through actually playing the game, let alone full of only cosmetic items. On the Dark Side of things, the first question that comes to mind is what the disparity will be between Credits cost and Crystals cost of game store items. Time will tell, but in the meantime this could be a positive move.
Source: official site
Articles Related to Star Wars Battlefront 2
ESRB Reveals Plans to Include a Loot Box Label for Games
Germany and Sweden Begin to Investigate Loot Boxes
Hawaii Reps Introduce Four Loot Box Bills to US Congress
Related:
FPS
,
Loot Boxes
,
Multiplayer
,
News
,
Star Wars Battlefront 2