The Lord of the Rings Online 11th Anniversary plans have been announced. This means the annual anniversary event will be coming back very soon, April 19th to be exact. There's also a treat for any characters that have been around all 11 years. They'll receive an 11-year gift box, a title, and a new emote. The gift will initially be sent out on April 19th but you will be able to get it so long as you log in before March 31st, 2019. No, that isn't a typo, you have all year to get your gift. All previous anniversary quests will be available immediately but players will have to complete a prior quest before they can get the next one. Players will also receive three additional Treasure Hunt Cards focusing on the history of the game and core themes from Lord of the Rings.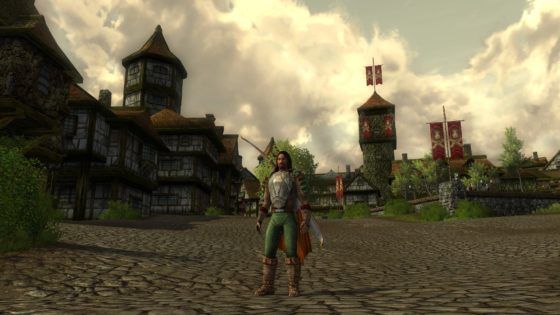 Along with the anniversary event, there's information on Update 22.1 which has a handful of changes. New fiddles have been adjusted and a Bardic fiddle has been introduced as an anniversary award. The new Fishing Deed now works properly and there have been some UI and bug fixes too. Of note, there has been further work done to fine-tune the chat filter. Also, there are new dropdown menus for Forge-masters and Relic-masters. Update 22.1 was released on April 10th, so if you've logged in you may have already seen the changes.
The game launched on April 24th, 2007 and since then has had two developers and four different publishers! It is currently being worked on by Standing Stone Games, a group of former-Turbine employees who moved with the game when it was handed off to their new publishers Daybreak. Congratulations on 11 fantastic years LOTRO team! We can't wait to see what you have in store for us next.
Source: Official Forums
Related:
Anniversary
,
Event (In Game)
,
Lord of The Rings Online
,
News
,
Update