2015 was a great year for Lord of the Rings Online. More of Gondor was built out, including the two great cities of Osgiliath and Minas Tirith, and some major service upgrades were taken on, including the building of a brand new store and the consolidation of the LOTRO servers to a core ten worlds. These ten worlds are buzzing with activities nowadays, and the developers couldn't be happier about it. In Frelorn's latest Developer Diary, he talks about the major 2016 initiatives for the game.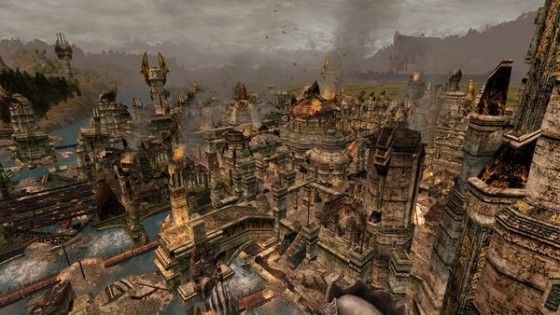 The first, very important initiative for 2016 is the level cap increase to 105. With 5 more levels of character advancement and new content to enjoy, the gameplay experience for LOTRO players will become all the more fun. And no need toworry about Imbued Legendary items either, as they will continue to grow and level with you!
New fellowship challenges are also on the planning, as the Battle of Pelennor Fields will contain a new instance cluster as well as a long awaited 12-man raid. New collections will also make their appearance in the new year, and the first of these collection systems will be around emotes. If you ever wondered what emotes are available to you, what they look like and where you can get them, you'll know with newly added UI elements to help you see and catalog.
As every year, the developers of Lord of The Rings Online will continue to make quarterly patches that focus on bug fixing and general improvements to the Quality of Life. Get ready for some new challenges as LOTRO enters its 9th year!
Our Thoughts
Lord of the Rings Online has seen some major changes over the years and the developers continue to improve the game, with these initiatives proving just that. We can't wait to see what new content goes along with the level cap increase!
Source: Developer Diary
Related:
Features
,
Lord of The Rings Online
,
MMORPG
,
News
,
Turbine
,
Warner Bros