Looking forward to Lord of the Rings Online's next major content expansion? You can now give Standing Stone Games your money as well as mark a date on your calendar. The game's pre-order site has offered the Lord of the Rings Online: Mordor release date as well as pricing for three editions.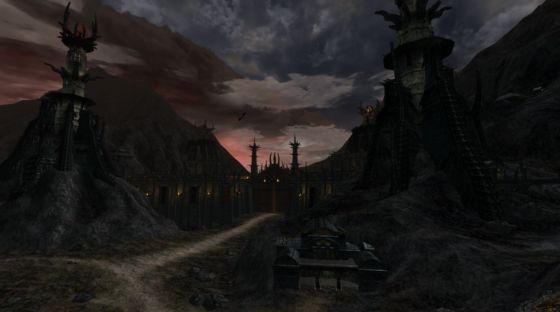 The Mordor content pack comes in three flavors: the Standard edition which offers the base quests, deeds, and an Aria of the Valar level boost; the Collector's edition which adds the High Elf race, a character slot, cosmetics, and a title; and the Ultimate Fan Bundle, with everything of the previous two versions plus Mounts, three Relics, a month of VIP Membership, and much more.
According to copy on the bottom of each edition's description, Lord of the Rings Online: Mordor is expected to launch on Monday, July 31st. It is important to note that the information doesn't completely commit to the date, stating that in-game content and items would be delivered no later than Thursday, August 31st in the event of a delay.
You can take a look at all of the goodies and perhaps pre-order if you're so inclined on the pre-order page.
Our Thoughts
This gives fans of Lord of the Rings Online something to look forward to. Knowing a date for new content, firm or not, could help with getting ready in-game as well as personal excitement. Or it could just heighten that excitement. Depends on who you are, really.
Source: official site
Articles Related to The Lord of the Rings Online
F2P Kingdom: The Classic Journey of Lord of the Rings Online
Lord of the Rings Online Previews the Mordor Expansion
Composer Chance Thomas Confirms Return to Lord of the Rings Online
Related:
Lord of The Rings Online
,
MMORPG
,
News
,
Pre-order
,
Release Date