The annual Lord of the Rings Online Summer Festival has started, letting players participate in a variety of themed events for items and rewards.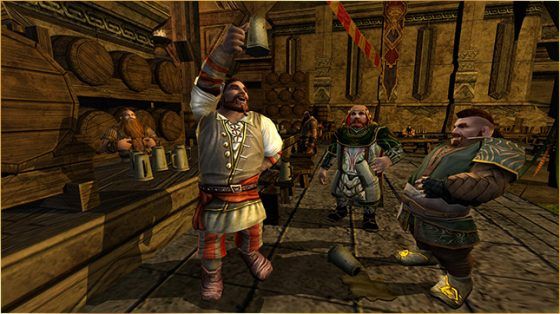 The Summer Festival runs from July 21st to August 4th and features an assortment of summertime events including keg races, horse races, fishing challenges and dancing. Event participation will reward tokens which can be turned in for various items and summer rewards, though specifics of what those rewards will be were not elaborated on.
In other LotRO news, the executive producer for the game made an official forum post about the next possible expansion for the MMO. As the game's story leads up to Mordor and the Black Gate, it was teased that the importance of the events of Mordor have to be "something 'big' to do that justice…the crescendo of what happens to the Ring needs to be fantastic."
Our Thoughts
Fishing, ale and dancing! What's not to love? Combine that with the hint at what's coming forward for Lord of the Rings Online as players head in to Mordor and we think there should be some pretty interesting developments for fans of the MMO. We're very curious, but in the meantime we've got to work on our dance steps.
Your Thoughts
Will you be taking part in the Summer Festival events? Or are you more curious about what will come for the game as it moves in to Mordor? Be sure to tell us in the comments below.
Sources: MMORPG, Massively Overpowered
Related:
Lord of The Rings Online
,
News
,
Seasonal Event
,
Summer Festival
,
Teaser