Turbine has released Update 15 for Lord of the Rings Online. Update 15 features three new regions,a new epic battle and the introduction of a new race, Beorning. The new class can "skin changer". He will transform from human to bear to perform a variety of different attacks. For more information on Lord of the Rings Update 15 see the complete patch notes on the official forum.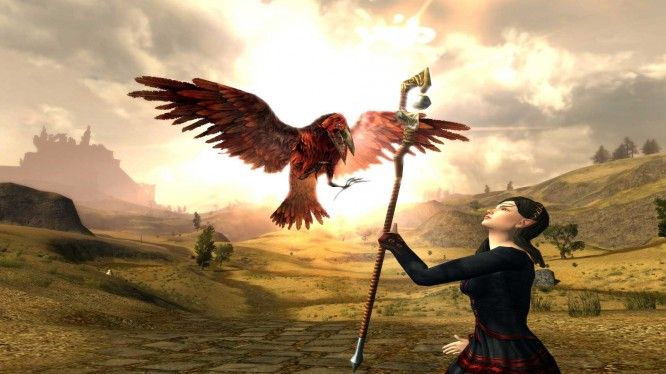 From Official Forums:
Beornings are here! Every new Beorning character will start in the brand new starting area: Vales of Anduin. Visit Grimbeorn's Lodge while you get comfortable with your own strength.
Beornings are designed to be a dynamic skin-changer class. Their basic skills emphasize the difference between human and bear forms. There are skills available in three different ways: those available in man form; those available in bear form; those available in any form.

Instead of power pools, Beornings build up Wrath, which fuels many of their skills. Any skills requiring Wrath will list the cost in their tooltip. Bear form requires Wrath to use and maintain. Certain man form or any form skills may also require Wrath.

The Beorning trait trees are designed to allow tailoring your play style to fit a tank, damage, or support role.
Related:
Lord of The Rings Online
,
MMORPG
,
Update