Sauron is about to get visited by the most determined and driven army he's ever faced: the MMO player. Lord of the Rings Online Update 20 is bringing the Battle of the Black Gate to the MMORPG along with a whole slew of new content.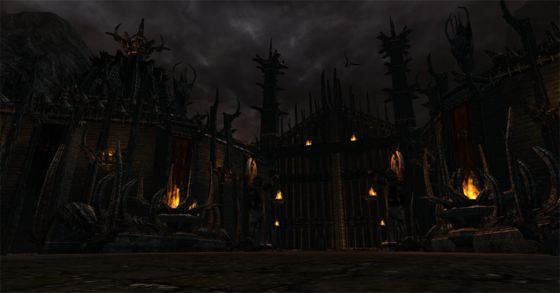 Update 20 is introducing over 100 new quests and Deeds for level 105 players, including the titular event which sees the Host of the West confront the might of the Enemy's army. Players will also be tasked with quests to help pave the way for Aragorn's safe arrival, scout the area and fight against Orcs and Blighted wildlife through quests in the new Dagorlad zone.
The new update will also introduce two new Resource Instances in the form of Maggot-holes and Tower of the Teeth. These instances can be taken up in either solo, Fellowship or public dungeon modes. Update 20 will also bring new Roving Threats and Flora quests as well as the expected adjustments to the game's classes.
Patch notes for Update 20 can be found on the official forums, and a briefing of the content on offer can be found on the official site.
Our Thoughts
It's all led up to this. The Black Gate. We're sure that LotRO fans are excited to take part in this defining event in the Lord of the Rings trilogy, and we definitely hope that the new content on offer does not disappoint!
Your Thoughts
Are you ready for Update 20? Are you excited to take part in the game's quests, or are you still trying to work through other content expansions first? Let us know what you think in the comments.
Source: official forums
Articles Related to The Lord of the Rings Online
Standing Stone Games Absorbs LotRO and DDO Teams
Lord of the Rings Online Housing Adjustments Arrive to PTR
Games Like Lord of the Rings Online
Related:
Lord of The Rings Online
,
MMORPG
,
News
,
Update