Today, Turbine will be releasing the newest update for Lord of the Rings Online to its test server. Lots of new features are to be implemented in this patch, including a new playable class and several new zones. Turbine has stated that several planned features for Lord of The Rings Online have been pushed back until 2015. Details on the patch are listed below.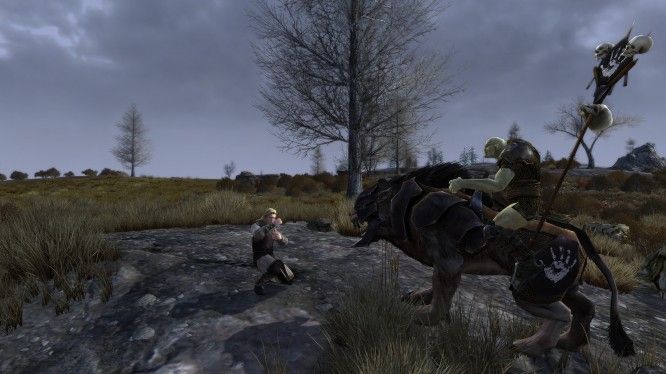 Beorning: As a Beorning, you hail from the line of skin-changers that descends from Grimbeorn and Beorn himself. Beornings are closely related to the Rohirrim (and other Men), but are larger and more rugged. Call on the ancestral knowledge of your people with The Roar trait line, strike down your enemies with The Claw trait line, or unleash your wrath to defend your allies with The Hide trait line. When Beornings gather sufficient Wrath they can take the form of a great bear to unleash devastating attacks on their foes. Every new Beorning character will start in the brand new starting area: Vales of Anduin. Visit Grimbeorn's Lodge while you get comfortable with your own strength.
Central Gondor: The dark clouds of the Dawnless Day loom overhead! Push forward into the Ringló Vale, Dor-en-Ernil, and Lebennin. New quests are available as you drive back the Corsairs, Haradrim, and Half-trolls who now pillage the shores of Gondor. The latest book of your Epic Story resolves in the beleaguered city of Pelargir, home to Gondor's fleet.
Pelargir Epic Battle: This battle changes up the rules of epic battles! Instead of defending a key point, you will infiltrate the city of Pelargir and clear the way for Aragorn and the Army of the Dead. This offensive battle allows you to proceed at your own pace, completing optional objectives as you advance.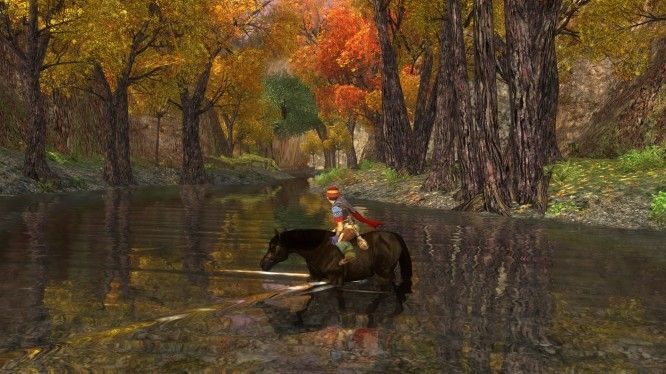 No official release date has been announced for Patch 15. For those who want a sneak peak, players can do so starting today on the test server. For more details on the new patch check out the forum thread on the official website.
Related:
Lord of The Rings Online
,
MMORPG
,
Turbine
,
Update