Nexon Europe has announced the release of its new content update for the beloved online brawler, Lost Saga.The new update adds several new characters as well as the highly anticipated gear customization system. Thew new Gear Designer will allow players to customize their characters and add a touch of personal flair to the battlefield. For more information on Losa Saga please visit the official website.
Rare heroes are the very top category of playable characters, with capabilities beyond that of the normal and premium classes. Available starting today, new rare heroes include Michael, the archangel leader of God's army and vanquisher of Lucifer. Michael's manoeuvres include a limited time of invulnerability while flying to set up for a perfect attack, summoning a host of angels to take out enemies and heavenly meteors smashing to the ground. Continuing the deific theme is Skadi, Norse god/goddess of winter, mountains, and hunting. Skadi commands the power of winter and ice. Like all other heroes in Lost Saga, Skadi and Michael are available in either male or female form.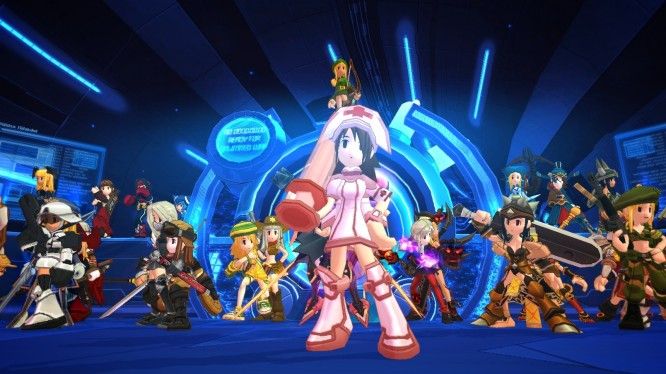 New premium heroes to be added starting on 26th of November, as part of an SNK King of Fighters special, include the swift and skilful ninja master Mai Shiranui. Also from the legendary beat-'em-up comes Kusanagi Kyo, manipulator of fire and flame. These will be joined by premium characters May, Yumira, and Trinity on 3rd of December.
Related:
MMORPG
,
Nexon
,
Update