The Black Gate, apparently, is not quite ready to be opened just yet. In a forum post made by Lord of the Rings Online's executive producer, the Mordor expansion launch date has been shifted away from this Monday, July 31st due to a build issue.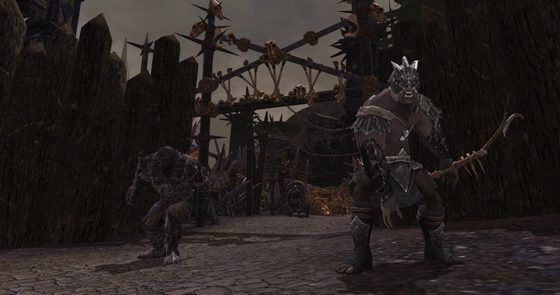 The delay stems from an apparently recurring problem with monster and NPC movement. "While preparing over the weekend to release the expansion on Monday, we discovered an issue in the build that impacted the ability of monsters and NPCs to move around correctly. This problem was specifically identified in older content," explains the post.
As a result of this movement problem, the Mordor expansion is being pushed back for an as-of-yet undetermined length of time. "While correcting this issue is not a problem, the process to correct it takes too long to be able to release Mordor," reads the post.
Currently Mordor's release has been rescheduled for launch this coming Wednesday, August 2nd according to the game's official Twitter. The servers are scheduled to be brought down starting at 8am EDT for a scheduled five hours with patch notes set to be available on Tuesday, August 1st.
Our Thoughts
While the timing of the announcement can certainly raise some eyebrows, we definitely would rather play a game that has as few errors as possible than have one that makes a determined launch date. We'll just have to wait a little while longer to explore the realm of the Enemy.
Sources: official forums, Twitter
Articles Related to Lord of the Rings Online
F2P Kingdom: The Classic Journey of Lord of the Rings Online
Lord of the Rings Online Previews the Mordor Expansion
Lord of the Rings Online Update 20 Knocks On the Black Gate
Related:
Delay
,
Lord of The Rings Online
,
MMORPG
,
News
,
Release Date