For fans of Tolkien's franchise, there are plenty of iconic locales for players of The Lord of the Rings Online to visit across digital Middle-earth. With LotRO Update 22, however, that list of locations is growing by some pretty exciting dimensions and one cardinal direction in particular – to the Northern Strongholds.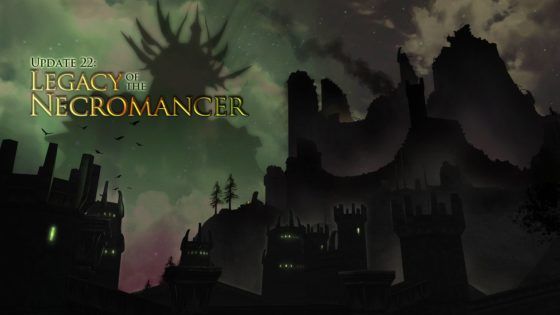 Update 22, AKA Legacy of the Necromancer, will grant players the opportunity to visit locations such as the Dale-lands, Lake Town, and the Dwarven kingdom of Erebor. Players can also look forward to new end game episodic adventures in the region every week starting Wednesday, March 14th. All told, over 125 new quests and deeds await players who own the relevant Adventure Pack.
Of course, things aren't quite cleared out in the land of Mordor, as Update 22 will bring Chapters 5 and 6 of the Black Book of Mordor live. The update also brings several changes to the game itself such as Dwarven avatar updates, new facial options for Humans and Elves, and a pretty beefy list of other adjustments. That beefy list can be read in full on the game's official forums.
Our Thoughts
We're certain that fans of Tolkien's fantasy realm are going to be pretty jazzed at the opportunity to see so many new places of legend. Frankly, we're just glad that things are moving out of the endless dark shadow of Mordor and into places with water and trees and grass.
Source: official forums
Articles Related to The Lord of the Rings Online
Is it Still Worth Playing The Lord of the Rings Online?
Lord of the Rings Online Posts the Patch Notes of Mordor
Lord of the Rings Online Game Page
Related:
Lord of The Rings Online
,
LOTRO
,
MMORPG
,
News
,
Update