The future for Lord of the Rings Online is the primary subject of a recent Producer's Letter as the MMO focuses on Update 19 and beyond.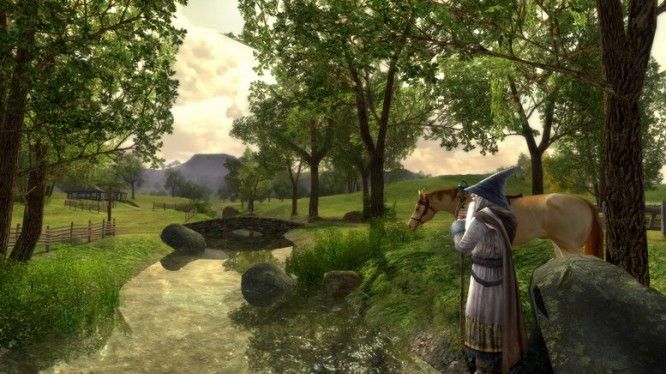 Severlin, the newest executive producer for the title, took the opportunity in his first Producer's Letter to introduce himself as well as discuss what the team has been working on.
The primary focus was on the upcoming March of the King update, which will have players joining The Last Debate and the Host of the West as they march through North Ithilien. The update will also introduce new premium housing in the Cape of Belfalas, a new featured instance rotation and the return of landscape questing. The team are also focusing on the lag that continues to plague large encounters and other bug fixes.
Beyond Update 19, the letter mentions content focused directly on Mordor. "We are looking forward to exploring the foreboding lands of Dagorlad, experiencing the Battle of the Black Gate, and perhaps even meeting a VERY well-known riddle and magical accessories fan," writes Severlin. "We've hinted at the possibility of bringing you to Mordor in a full expansion, and we'll be continuing to work through that process in the coming months."
The complete Producer's Letter can be seen here.
Our Thoughts
The epic story of the Lord of the Rings trilogy continues on in LotRO, and we're very excited to see what will come as players make their way to the Black Gate and the lands of Sauron. In the meantime, we'll be looking out for more information about Update 19 in the coming weeks.
Your Thoughts
What do you think of the new Producer's Letter? Are there any pieces of content coming to Lord of the Rings Online you're most intrigued by? Be sure to give us your thoughts in the comments below.
Source: Official site
Articles Related to Lord of the Rings Online
Games Like: Lord of the Rings Online
Lord of the Rings ONline Developer Diary Talks 2016 Initiatives
Lord of the Rings Online Summer Festival Begins, New Content Teased
Related:
Lord of The Rings Online
,
News
,
Producer's Letter
,
Update