If you've been having a ball during LotRO's Spring Festival, then your fun is about to continue. The in-game event, which was due to wrap on on April 2nd, has been granted a stay of execution for another few days.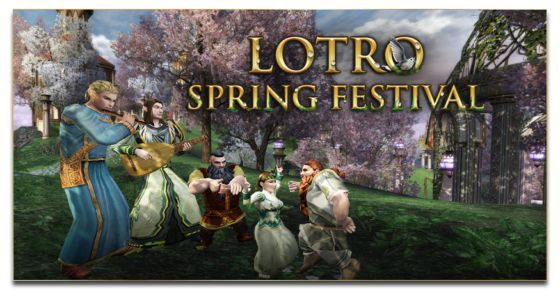 The Spring Festival is keeping the shrew-battling, horse-racing, hedge-maze-wandering fun going until Sunday, April 9th according to a tweet sent out by the game's official Twitter account. Players can take part in various Springtime events such as helping a budding romance, horse races, the Stomp-A-Shrew minigame, and various activities to earn favor with either the Ale Association or the Inn League.
The Festival can be accessed in various chief locations for each race in the game. Just in case you're not up to speed on the Spring Festival, complete information is available on the game's wiki.
Our Thoughts
It's pretty clear that this year's Spring Festival has been a popular event, so we're certainly glad to see that it's being extended. Here's hoping that the races of Middle-earth continue to enjoy! Even the Elves. Seriously, guys, put on a smile once in a while. It won't kill you.
Source: Twitter
Articles Related to Lord of the Rings Online
Lord of the Rings Online Update 20 Knocks on the Black Gate
Games Like Lord of the Rings Online
Standing Stone Games Absorbs LotRO and DDO Teams
Related:
Event (In Game)
,
Lord of The Rings Online
,
MMORPG
,
News