Yesterday saw social media set ablaze as the launch price for the Oculus Rift was revealed at last, and it will be almost twice the cost of the initially estimated cost of $350, sitting at a pretty hefty sum of $600 before shipping! And that's just for US. British buyers can expect to pay around £500, and Europeans even more at €700. That's not even considering the required specifications for the item which could mean costly computer upgrades for buyers.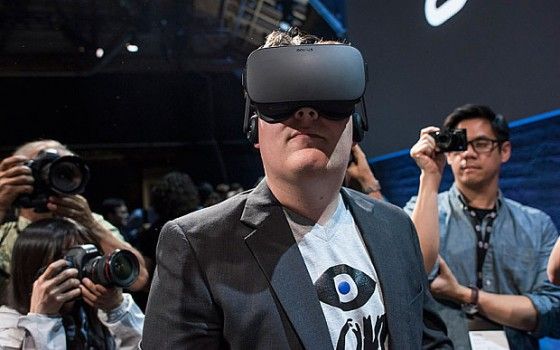 Some time during the evening, Oculus founder Palmer Luckey took part in a Reddit AMA where he addressed the Oculus Rift pricing concerns and even went so far as to apologize for his part in misleading customers on expectations for the final cost of the Rift, which is the real concern for most people. He admitted that he handled the messaging poorly with suggesting the cost of the device could be around $350. Basically stating that mentally, he "was contrasting $349 with $1500, not our internal estimate that hovered close to $599 – that is why I said it was in roughly the same ballpark."
Luckey went on to say that they "don't make money on the Rift," and that lots wish they would release a bundle without all of the extras, "but those just don't significantly impact the cost. The core technology in the Rift is the main driver – two built-for-VR OLED displays with very high refresh rate and pixel density, a very precise tracking system, mechanical adjustment systems that must be lightweight, durable, and precise, and cutting-edge optics that are more complex to manufacture than many high end DSLR lenses. It is expensive, but for the $599 you spend, you get a lot more than spending $599 on pretty much any other consumer electronics devices."
However, it seems as though he has learned his lesson from this whole debacle as he refused to reveal even a ballpark figure for the touch controllers due later this year, and while he did confirm that Oculus are working on other VR technology as well, he would not let slip what exactly those things might be.
So there you have it. The Oculus Rift's launch price in the US will be $599, and with EVE: Valkyrie's Alpha beginning very soon, the question is: will you be buying an Oculus Rift?
Our Thoughts
So yes, the Oculus Rift is expensive but at least they have good reasons behind it. However, Europe is still wondering about their insane price hike, even after taxes are considered. Also, we're very much looking forward to seeing what pricing the other major VR companies might offer their devices for following these Oculus Rift pricing concerns.
Source: Reddit AMA via GamesIndustry.biz
Related:
Industry
,
News
,
Oculus Rift
,
Technology
,
Virtual Reality