In July of last year Paradox announced they would halt development on Magicka: Wizard Wars indefinitely. At that time they also said they would leave the servers running for the foreseeable future. At that time they boasted over 1 million registered users, though it's unclear how many were active and how many are still active today. Unfortunately, it would seem that the foreseeable future is short lived as a Magicka: Wizard Wars shutdown notice was made yesterday.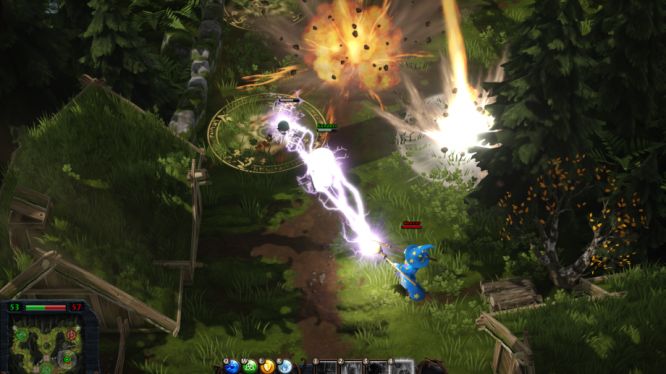 The game will remain online until July 21st, 2016 giving players time to say their goodbyes. On the forums questions were asked if it could be lumped in with Magicka 2 or if people could be allowed to have small servers or local multiplayer. An official response was that both of these would require some development time and money which isn't something they're able to dedicate.
For the last few months of Magicka: Wizard Wars the small team will work on introducing old content that has been in their archives if it doesn't prove to be too difficult. Players who have boosters that expire after the shutdown date are urged to contact support so that refunds may be issued.
Source: Official Forums
Related:
Magicka: Wizard Wars
,
MOBA
,
Paradox Interactive
,
Shut Down