EnMasse Entertainment today released its most recent major update for action MMORPG, TERA: Fate of Arun.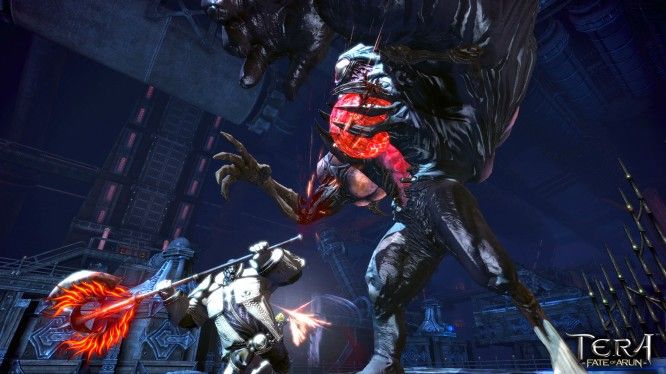 We've already previewed the update for your reading pleasure and now you can play it live for yourselves and they seem to have added something for everybody. If player housing is your thing, you can experience the new Skycastles which bring guild housing to TERA. Guilds must compete for ownership of a Skycastle by taking part in the new Crusade system which allows guilds to compete against each other in both PvE and PvP events. The top 10 in each league earns access to a Skycastle for the remainder of that Crusade, lasting four weeks, and only members of the guild can access it.
However, if you prefer to focus on dungeon content, EnMasse have added in a new instanced dungeon: the Sky Cruiser Endeavor. Players must "take to the skies to recapture the Valkyon Federation's most advanced airship from enemies that have turned it against them." They have also added in a hardmode of Bathysmal Rise, the popular underwater dungeon.
Additionally, players who enjoy PvP can take part in the Champions' Skyring, a 5v5 PvP arena.
"MMO's are about community and finding friends to play with, and with this update there's never been a better time to join or return to a guild, reconnect with old friends, and make new ones," said En Masse Entertainment Producer Patrick "Treeshark" Sun. "We can't wait to let our fans get their hands on Skycastles and watch them customize their own unique spaces within the world of TERA."
There's no shortage of new things to check out in TERA's new update, so it's a great time to log in and check out what's new for yourselves!
Source: Press release
Related:
MMORPG
,
News
,
TERA
,
Update