It's time for the sequel that no one was expecting… the second MapleStory 2 closed beta. While many MapleStory fans were expecting an Open Beta to be the next announcement for the upcoming Western release of the sequel, it seems that Nexon needs a bit more time to hammer out its servers.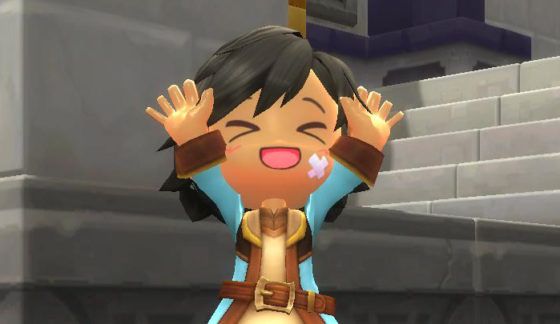 The announcement from Nexon was also more a teaser than an official statement about the MapleStory 2 closed beta as well because it hasn't announcement an official date yet. Only to "keep checking our social pages and website for the start date." Apparently Nexon identified some potential issues with server stability during the last Closed Beta test and they want to double the population for the upcoming stress test to make sure things are ready for launch, Open Beta, or Early Access (whichever title they decide to give it).
Nexon also revealed that players will be able to obtain access to the Closed Beta 2 via Founder Pack purchases, but keys can also be obtained through website sign ups and other giveaways or contests. The development team has also stated that they will be taking player feedback into consideration from the first Closed Beta and will continue to gather feedback to improve the gameplay experience and server stability.
An official blog post is expected to pop up shortly with more details including the roadmap to release for MapleStory 2.
Our Thoughts
Based on the last few MMO releases in the West, we feel it's definitely better to make sure the servers are ready and the final product is polished enough to create a quality experience. There's nothing more frustrating than poor optimization and servers that can't handle a healthy population.
Source: Nexon
Articles Related to This Story
Battle Royale Mode is Coming to MapleStory 2
MapleStory 2 Western Launch Confirmed
Related:
Game News
,
MapleStory 2
,
MMORPG
,
News
,
Nexon