Nexon are offering some pretty ridiculous rewards if you sign up for MapleStory 2 pre-registration, which began yesterday and continues on until October 8th! Of course, as we have previously reported, those of you who purchased Founder's Packs for the MMORPG can dive into Head Start from October 1st, ahead of the global launch on October 10th.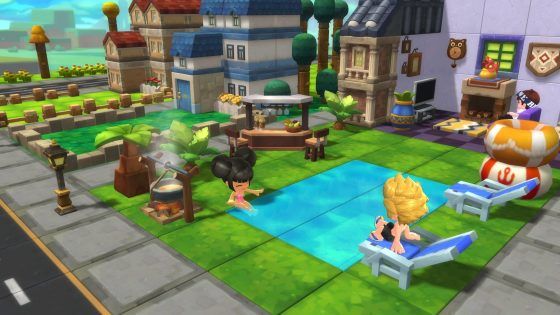 Head Start will, of course, carry over any character progression into the official launch, and includes all of your Founder's Pack items, access to Gemstones, level 1 to 50 quests and dungeons, Premium Club benefits, the Meret market, and you can choose from the Archer, Assassin, Berserker, Heavy Gunner, Knight, Priest, Thief, and Wizard jobs. You can still purchase a Founder's Pack as of now if you want to get in on the action early.
If you take part in the MapleStory 2 pre-registration, you'll receive the ridiculous Roosting Seagull Hat, frankly silly Ducky Rickshaw Mount, and the 'Rustic Mushcabin' name tag. You can also get a hold of a Mint Body Pillow (yes, really) by retweeting the Runeblade trailer on Twitter, or liking it on Facebook. They're kind of awesome, take a look: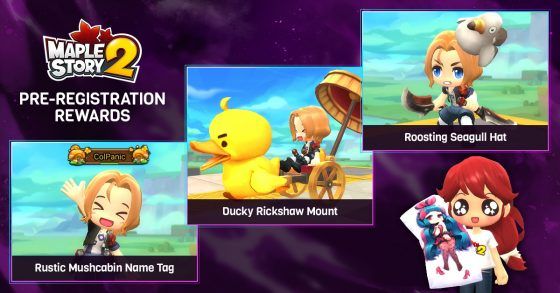 Register here to claim your in-game rewards when MapleStory 2 goes live.
Our Thoughts
More MMOs need more wearable birds. It's just a fact. You've probably worked this out by now but we can't wait to explore the light-hearted silliness that MapleStory 2 has to offer, especially after worrying for so long that we'd never get the chance to. And hey, October isn't too far away, now!
Source: Press Release
Related:
F2P
,
Launch
,
MapleStory 2
,
MMORPG
,
Nexon
,
Rewards