It's been a fair bit of time between the last closed beta and the next, but the devs have finally locked down a firm date for the next MapleStory 2 closed beta test. CBT 2 is arriving Wednesday, July 18th with new features and for a longer span of time.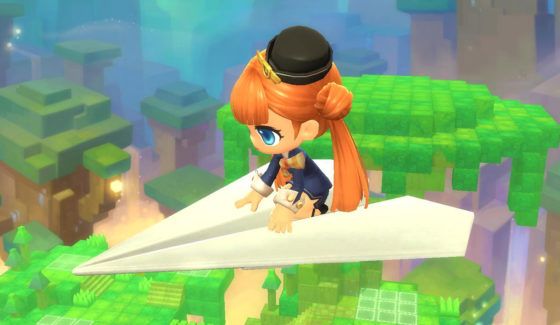 As mentioned in previous posts from the game's producers, MapleStory 2's second beta will feature more quests and more dungeon and raid content at the end game. CBT 2 will also open up to more people this time around, though the scope of those being invited wasn't elaborated upon. What was elaborated upon was the length of time for testing, which will kick off at 1pm EDT and run for two weeks until August 1st.
In addition to the new content, this round of closed beta will also open up the game's cash shop, the Meret Market, for the first time. A blog post from earlier this week provided a closer look at the kinds of items that will be up for sale, including outfits, emotes and mounts.
The Market will not be taking any money directly during CBT 2, however, as testers will be granted 1,000 Merets every day of testing. The post also goes out of its way to mention that prices and fees are not final.
Until then, fans can get a look at a variety of the goings-on from CBT 1 in the video package below.
Our Thoughts
Considering the vignette above, it seems like the first beta test went off in generally enjoyable style, so we're certain that fans are eager to get their invitation to this next test. Here's hoping that all that's being added will be enjoyable for "Maplers"!
Source: official site
Articles Related to MapleStory 2
Dungeon Content for MapleStory 2's Next Closed Beta Detailed
MapleStory 2 Reveals Content Coming in CBT 2
MapleStory M Expands its Western Launch
Related:
Closed Beta
,
MapleStory 2
,
MMO
,
News