February 5 – TinyCo's mobile game Marvel Avengers Academy Launches for Android and iOS. The new mobile game offers players a new spin on Marvel Comics' beloved super-team, the Avengers; instead of the adult, experienced, nigh-unstoppable superheroes they are usually portrayed as, in Marvel Avengers Academy, the heroes are students in a special academy which is teaching them how to use their powers and become superheroes.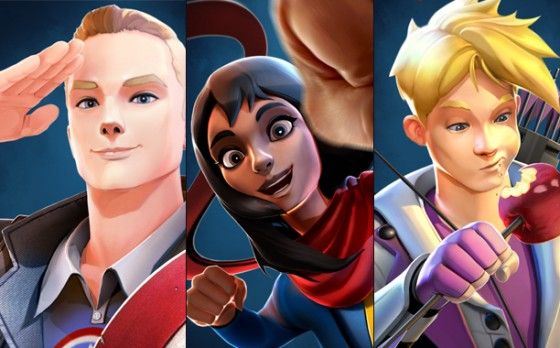 Marvel Avengers Academy put players into the role of student-superhero – or supervillian – and attend classes, participate in sports, go on dates, and learn to master their powers. In addition to the new spin on the superhero genre, Marvel Avengers Academy features an all star cast; celebrities from across the entertainment spectrum voiced the characters with the goal of helping them come to life. The voice talents include Priyanka Chopra as Ms. Marvel, Alexandra Daddario as Wasp, John Cena as the Hulk, Bella Thorne as Tigra, Kiernan Shipka as Spider-Woman, A$AP Rocky as Falcon, Alison Brie as the Black Widow, Colton Haynes as Thor, and Dave Franco as Tony Stark. Loki, Hawkeye, Captain Marvel, and many other characters are also in the game.
Our Thoughts:
This is a great departure from the usual superhero sort of game, and the amazing voice talents and graphics look like an immense amount of fun. That being said… what can one actually do in the game?
Source: IGN Article
Related:
Android
,
F2P
,
iOS
,
Mobile