When you name your content update "biggest ever", you can be sure that you can back up the claim. The launch of the Marvel Heroes Biggest System Update Ever is certainly stepping up to its moniker, with sweeping changes made to the MMOARPG's systems.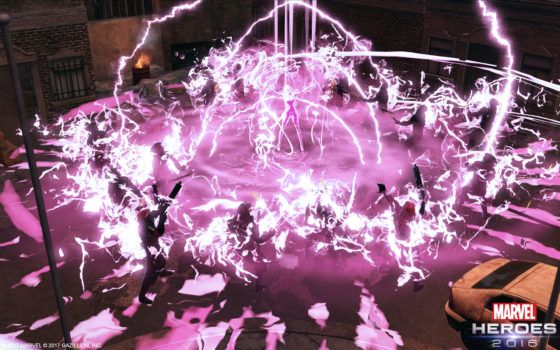 The changes in Marvel Heroes include tweaks to Talents and items, the introduction of the Infinity System progression UI, and a new Difficulty Slider to let players adjust content to the challenge they want.
"Gazillion has learned a lot in the last three years building Marvel Heroes," says lead systems designer Ben Gilbert. "We've updated virtually every aspect of gameplay, and we're confident that we're now offering the best version of Marvel Heroes by many light-years."
The update is now live and free for all players, and those who want to take a deep dive can do so with several dev blogs posts, which start here.
Our Thoughts
The changes offered in this Biggest System Update are absolutely sweeping, and we are very interested in seeing how they feel in the hands of both veteran and new players alike. We hope that fans of Marvel Heroes are pleased with the adjustments.
Your Thoughts
Have you had time in the new-look Marvel Heroes? What do you think about the Biggest System Update Ever? Tell us your experiences in our comments section.
Source: press release
Articles Related to Marvel Heroes
Marvel Heroes Dev Blog Outlines "Biggest Systems Update Ever"
Marvel Heroes Introduces the Infinity System
Gazillion Announces Marvel Heroes Korean Launch
Related:
Marvel Heroes
,
MMOARPG
,
News
,
Update