Lead systems designer TheArtofRawr has penned a lengthy Marvel Heroes dev blog post outlining a huge variety of changes coming to the superhero MMOARPG in the next few game updates.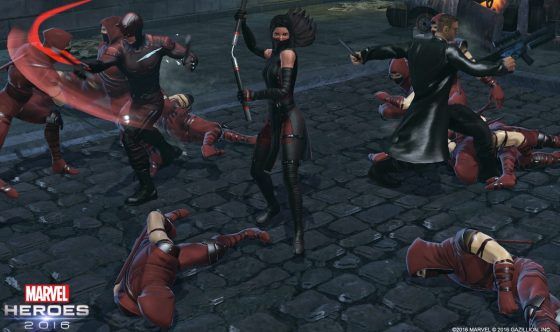 The update explains that every single hero in the game's entire roster is getting an update as changes to Power Points, Talents and Traits are being worked over by the team.
Power Points will be removed entirely from the game, providing a fully slotted power the moment it's unlocked. Talents will be replacing Specializations, allowing for more customization with five Talents offering passive stat boosts or complete replacement of powers. Finally, Traits will combine Offensive and Defensive passives for each hero in to a single place, helping players determine the most effective items to use.
As a result of the changes, Heroes will now have a choice of eight powers from their total 11, with the five traits selected to enhance those powers. According to Rawr, the intention of this change is to streamline gameplay. "We want to make awesome Powers for every Hero, but we don't want you to feel like you have to use every single one in order to be at maximum effectiveness," reads the post.
The updates to hero powers are tentatively being set to hit the game's PTR in October, though Rawr did mention that the timeline may change. Deeper details of the changes coming to powers can be read on the Marvel Heroes site.
Our Thoughts
The changes coming to Marvel Heroes are easily some of the most comprehensive and earth-shaking the game has ever seen. While some people enjoy having multiple abilities to manage, we have to appreciate Rawr's explanation for the streamlining. We can't wait to see what other changes will come!
Your Thoughts
How do you feel about the adjustments to hero powers coming in Marvel Heroes? Do you support streamlining power loadouts, or do you think the devs should let players choose whether they should hit six or 11 buttons? Give us your thoughts below.
Source: Official site
Articles Related to Marvel Heroes
Gazillion Announces Marvel Heroes Korean Launch
Angela Added to Marvel Heroes Roster
Gazillion Introduces Marvel Heroes Level Scaling
Related:
Dev Blog
,
Marvel Heroes
,
News
,
Update