Marvel Heroes is an upcoming free to play action MMORPG from the creator of Diablo 1 &2 – David Brevik – and the development studio Gazillion Entertainment. While many fans have been playing in limited closed beta sessions, a release date for the title has been uncertain.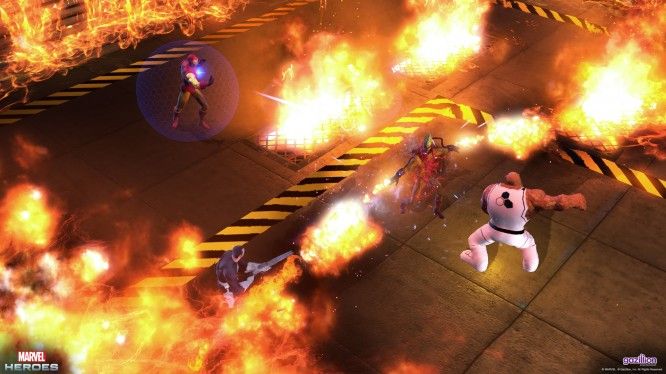 "When we started working on Marvel Heroes we knew exactly what we wanted to make – an unrivaled multiplayer free-to-play action-RPG experience that allowed gamers and comic fans to play as their favorite Super Heroes," said David Brevik. "This is an incredibly exciting day for all of us at Gazillion and we can't wait to let gamers experience the Marvel Heroes world and our fresh take on the massively multiplayer online genre."
All this uncertainty has changed as the developer has finally revealed a release date – June 4th, 2013. Those who have purchased one of the Marvel Heroes Founders Packs will receive early access, beginning on May 28th, 2013. To find out more about Marvel Heroes, read our latest hands-on preview from our visit to London or visit the game page.