In celebration of the film's worldwide release earlier this month, Marvel Heroes Omega is offering up an in-game Spider-Man: Homecoming event with unique skins inspired by the movie, new content, and a couple of new characters for PC and console players.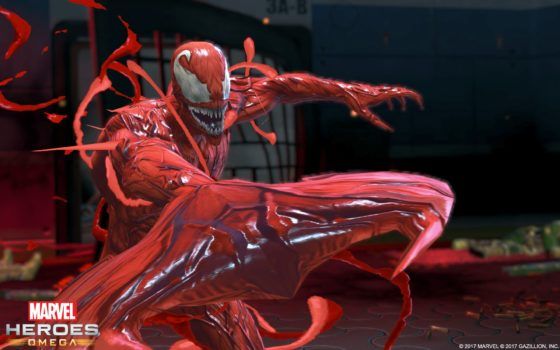 Starting today, all players can access a new Daily Bugle Operation that features the Sinister Six and a rooftop boss encounter against the Vulture. The event also introduces some unique costumes for both Spider-Man and Iron Man based on the film, as well as new Medallions and Artifacts.
New characters tied to the Spider-Man canon are also available or will soon to be available as well. As of July 18th, the vicious symbiote Carnage is a playable character on the PC, while PS4 and Xbox One players can look forward to the "imminent" release of Black Cat to the roster.
A trailer showing off the new costumes for the Spider-Man: Homecoming event is available for viewing below.
Our Thoughts
If there's one thing that Marvel Heroes Omega is pretty good at, it's tying together cinematic releases in the Marvel universe with its game. Naturally, though, we're a little more drawn to the new Carnage arrival only because it's often good to be bad in games like these.
Source: press release
Articles Related to Marvel Heroes
Marvel Heroes Omega Plans Changes to Loot Boxes
Marvel Heroes Introduces Black Bolt to the Roster
F2P Kingdom: Marvel Heroes Free to Play is The Best System Ever
Related:
Event (In Game)
,
Marvel Heroes Omega
,
MMO
,
MMOARPG
,
News