If you enjoy playing summoner build heroes such as Dr. Doom or Squirrel Girl, then the Marvel Heroes summoner changes available on the game's test server should pique your interest. According to a post on the game's forums, the way stats apply to summoned creatures is under review.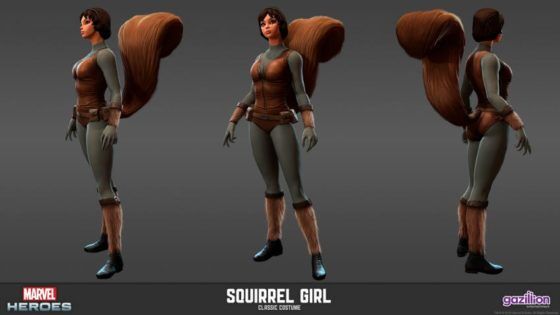 Summoned allies will now see a 1:1 scaling of an owner's offensive stats, including damage rating, critical hit chance and damage, and brutal strike chance and damage. For Physical, Energy or Mental type damage, only the highest of the three stats will be transferred over. The intention of the changes is to remove focus on Summoned Ally Damage bonuses.
To make the changes clearer, a new Summon keyword has been applied to various pet abilities, and references to "Summoned Ally Damage" are being removed as pet powers will now be re-tuned to scale with normal damage stats.
You can read up on the changes on the game's official forums.
Our Thoughts
Considering one of the primary goals of the recent systems update was to simplify stats, this change makes good sense. Giving players who focus on pet summoning a clearer direction for gearing up their favorite heroes should go over well with the Marvel Heroes fanbase and could mean more gearing options open up.
Your Thoughts
Have you tried out the Marvel Heroes summoner changes? What do you think of the way stats scale now? Share you experience with us in the comments.
Source: official forums
Articles Related to Marvel Heroes
Beast and Jubilee Join the Marvel Heroes Roster
F2P Kingdom: Marvel Heroes Free to Play is The Best System Ever
Marvel Heroes Biggest System Update Ever Goes Live
Related:
Marvel Heroes
,
MMO
,
MMOARPG
,
News
,
Public Test