The Gloria Victis team is in the final stages of implementing a major UI overhaul to the MMORPG. Tests began a few days ago, which means players can expect a reworked inventory, guild system, and NPC shop interface within the upcoming weeks.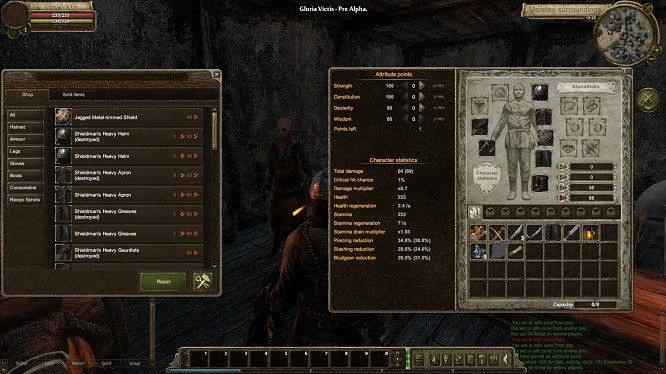 The key focus for this latest update is to streamline the UI in order to make it more user-friendly while increasing game functionality. A few important updates include the option to expand inventory space with additional backpacks and bags, a buy-back feature, and a new filters for NPC shops. Character stats have also been optimized to become more intuitive and guild management windows have been made easier to use. Furthermore, this update brings a long-awaited character wipe.
"With implementation of this update, due to the database structure changes there will come a long-time awaited full wipe of characters. This is a great chance to join the game, as everyone will have a fresh start and servers will become much more populated."
In addition to providing a fresh take on the game's UI, the team is also busy developing other aspects, such as reworking the buff system, implementing alchemic recipes, and giving the weather system a meaningful impact.
Source: Black Eye Games
Related:
Black Eye Games
,
Gloria Victis
,
MMORPG
,
News
,
PC
,
Steam