It was one of the more unique MOBA games out there, but apparently it was perhaps too unique. In any case, a blog post has confirmed a Master X Master shutdown is on the way, with information about what happens between now and the title's sunset.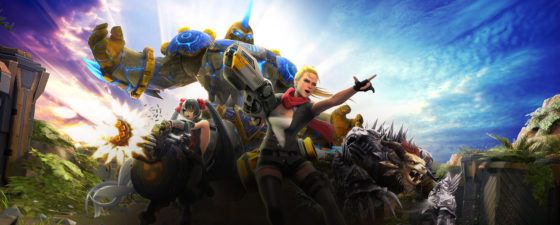 "We truly believe that MXM is special, and offered a lot of new ideas to change up the MOBA genre, but in trying to carve out a niche for itself, we failed to connect with players," admits the announcement. "Deciding to close the game is not a decision we come to lightly, but ultimately it came down to a matter of business—we explored several options, but none of them were sustainable."
The final bell for MXM will toll on Sunday, January 31st. In the meantime, players will be granted 500k X-Coin to unlock all content in the game, the community-created Lua skin will be available for 1 X-Coin, and all game modes will be turned on and available at all times.
As far as in-game purchases are concerned, refunds will be issued for purchases made between August 30th and November 16th. The process will be handled automatically within the next two weeks and will be credited back to the same method the purchase was made. The in-game store will also be shuttered between now and the game's closure.
"We saw MXM as a challenge to the status quo—a change-up of mechanics that would revitalize the MOBA genre and attract players who wanted to test the upper limits of their skills—but in the end, it wasn't enough to take on the established juggernauts," closes the post.
Our Thoughts
MOBAs have felt like a dime a dozen, but Master X Master did have enough other unique game modes and gameplay options to make it genuinely unique. It's a pity that the parts of MXM that weren't the MOBA portion weren't a greater focus, but, unfortunately, if people see MOBA they usually only think of one or two titles. Our best wishes to all of the devs of MXM and fans of the game itself.
Source: official site
Articles Related to Master X Master
Master X Master Releases Titus and Natium Defense Line
Master X Master Review
F2P Kingdom: Strap In for a Long Ride in Master X Master
Related:
Master X Master
,
MMO
,
MOBA
,
News
,
Shutdown