The May 2016 installment of the Everquest II Producer's Letter, posted to the official EQ II forums, announces some exciting changes, includings the addition of two new servers,an impending expansion, and some special features and events that will happen throughout the summer.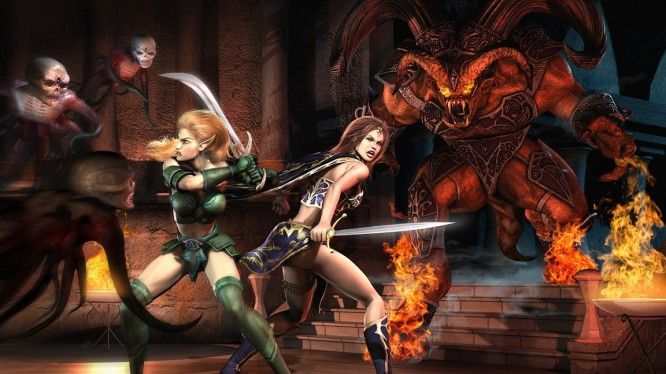 Two new servers, each with particular sets of rules, are being added to Everquest II. Isle of Refuge is a free-trade server, in which most heirloom items will be tradeable; Holly Longdale, Everquest II Developer, wrote that "Most items tagged as "Heirloom" can be traded freely between players. Only Heirloom items purchased via a merchant, marketplace, or granted from repeatable quests remain Heirloom." Isle of Refuge will be a live server, receiving all updates and events as normal, but characters will not be able to transfer from Isle of Refuge to other servers.
Race to Trakanon is a special event server; "The purpose of this limited-time Event server is to see what you're made of when it comes to a challenge! For this Event server, you will race to kill Trakanon and complete other objectives like the most quests or named encounters – something for everyone! Once the primary goal of an Event server has been completed, like killing Trakanon, the server restarts again with a NEW event!" Special items earned on event servers will be redeemable by any character on the account.
The producer's letter also includes hints about an upcoming expansion; "And of course, we are – and have been – working on the next expansion. We want to get a bit further along before we start giving details, but we are endeavoring to deliver more epic adventures!" Also covered was an upcoming change which will enable all players in a guild to contribute to the construction of their guild hall, vi a a new item on the marketplace known as a Guild Ticket. Two new guild hall styles are being added to celebrate the change; the Skyshrine Capital Guild Hall and the Highhold Guild Hall.
Players interested in reading the full May 2016 Everquest II Producer's Letter should visit the official forum post.
Our Thoughts:
EQ II has been around for a long, long time, and it's awesome that it still receives updates and is going so strong. Everquest fans are an extremely dedicated lot, and we hope that they have many, many more years of fun and adventure ahead of them in the magical world of Norrath!
Source: May 2016 Producer's Letter Post
Related:
Daybreak Game Company
,
Everquest II
,
News
,
Update