Perfect World Entertainment has announced The Maze Engine: Guild Alliances, the next major update for their popular MMORPG Neverwinter. The Maze Engine: Guild Alliances update will enable guilds to work together to strengthen their strongholds and expand their holdings.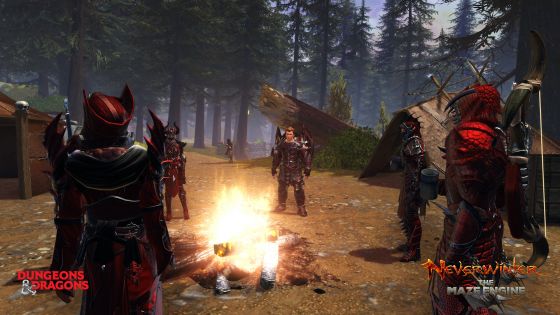 Guild Alliances brings some new changes and features to the game's Strongholds system. Guilds of various sizes will be able to form alliances with one another, to grow more powerful and help strengthen their Strongholds. Guilds that team up with other guilds, particularly with larger ones, will level up more quickly, and all guilds involved in such an alliance will earn more rewards and bonuses. Another major addition is the new Sword Coast Chronicles campaign system, which will make it easier for adventurers to find teams to face end-level content. Sword Coast Chronicles helps players plan out their adventure and best prepare to face the challenges ahead, as well as bringing many new achievements into the game for players to earn. Additionally, many quality of life improvements will be implemented, smoothing the gameplay experience.
The Maze Engine: Guild Alliances update releases for PC on June 7, 2016, and for Xbox One at a to be announced later date. Players who are interested in learning more about Neverwinter and/or the upcoming update should visit the official Neverwinter site.
Our Thoughts:
Neverwinter is simply a lot of fun to play, and this update seems to be focused on encouraging more group and interguild play, which is a huge part of the fun of playing an MMO in the first place. The only downside is that now we have to wait until June 7 to see the full extent of the changes!
Source: Press Release
Related:
Neverwinter
,
News
,
Perfect World Entertainment
,
Update