Hearthstone's latest expansion is coming sooner than anticipated even if it was slated for "early December". Players will be able to venture into the Mean Streets of Gadgetzan this Thursday, December 1. The news of Mean Streets of Gadgetzan launching was broken during the live card reveal stream on the Hearthstone Twitch channel last night.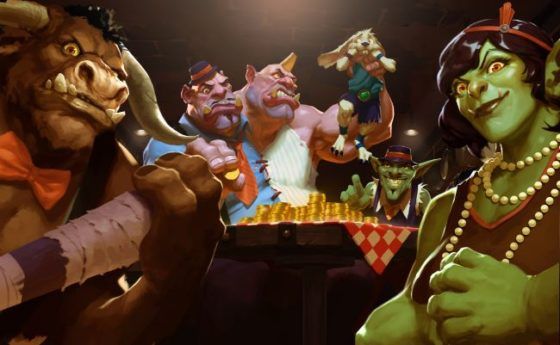 The Twitch livestream revealed all 132 cards coming with Mean Streets of Gadgetzan. You can see a gallery with all of these cards over at PC Gamer. Highlights of the livestream include the Druid Jade Golem deck, and the Krul the Unshackled card, whose Battlecry effect will play every demon in the player's hand onto the board.
The expansion is already available to pre-order on the Blizzard store. Aside from the 132 new cards, it will add a new board and three new factions, as well as the ability to craft in-game via Arcane Dust.
Our Thoughts:
We're not sure we had enough time to recover from the hangover One Night in Karazhan left us with, but going to the Mean Streets of Gadgetzan is a welcome holiday, even though it might not prove as relaxing as the sands of Tanaris suggest. We don't know about you but we are surely looking forward to this sooner-than-expected launch.
Your Thoughts:
Will you be playing the newest adventure from Heathstone? Are you looking forward to another change of pace after Medhiv's Karazhan party? Let us know in the comments below!
Source: Twitch livestream
Related:
Blizzard Entertainment
,
Expansion
,
Hearthstone
,
News