En Masse Entertainment announces the release of its newest update for Zombies Monsters Robots. The new content update called "Steel Corps" adds a variety of new content. Players can pilot mechanical mechs called powersuits in the new Team Mech Match modes. This powerful new PvP mode is accompanied by nine new maps for both PvP and PvE play, For more information on Zombies Monsters Robots, please visit the official website.
The new ZMR mechs, which come in Light, Medium, and Heavy classes, have been retro-engineered from the mechanical powersuits players have piloted in PvE maps. Each class includes two base models and two Limited Edition variants with explosive firepower and sweet paint jobs! Light Mechs are fast, lightly-armored, close-range powersuits, while Medium Mechs are all-purpose killing machines with solid armor and serious firepower. For players focused on raw power than mobility, Heavy Mechs are armored war machines built to withstand concentrated damage while raining destruction down on the battlefield. Whichever class is chosen, players can lay some mech-based smackdown in team battles for mechanized supremacy!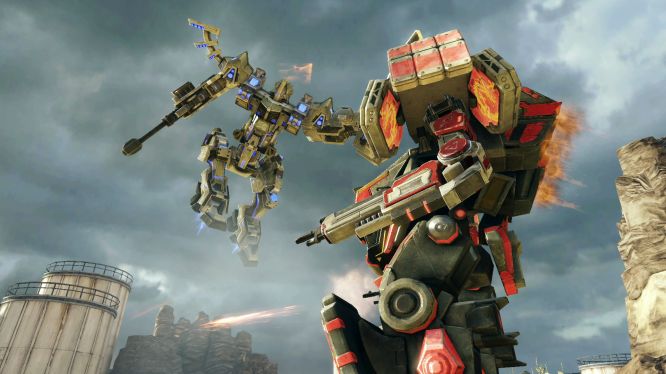 The update's nine new maps span levels designed for mechs, new PvE battlegrounds, and PvP maps. From the port-based "Pier Pressure" to "Chopping Mall", a map that is sure to bring a whole new meaning to Black Friday shopping mayhem, there's something new for every player in "Steel Corps".
Related:
Shooter
,
Update
,
Zombies Monsters Robots