The wait is finally over for Nintendo fans as the new Nintendo Switch has made its first reveal this morning.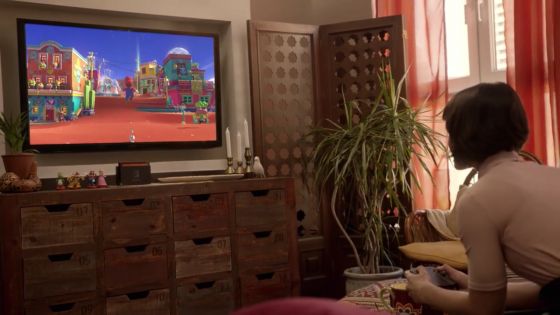 The Nintendo Switch's prime feature is a modifiable controller that allows the control buttons to unlock from the sides and connect to a mobile screen, letting the game console become a mobile device. The controllers can even be disconnected from the portable screen entirely and held sideways, offering two individual control pads for local multiplayer gaming.
No new games were directly featured or announced, but footage of an NBA title, a new Mario game, Splatoon and Legend of Zelda: Breath of the Wild were included in the reveal trailer. In addition, a lineup of Nintendo Switch partners including Bethesda, Konami, Telltale Games, Ubisoft and Activision among others was announced.
The Nintendo Switch will release in March of 2017. You can watch the reveal trailer below.
Our Thoughts
The Nintendo Switch is a piece of hardware that looks to combine the best parts of Nintendo's console gaming and portable gaming in one device. We can't wait to see and hear more about the console and the games that will arrive for it at launch.
Your Thoughts
What do you think of the Nintendo Switch? Are you intrigued by the portable nature of the device, or do you think the console should stay at home? Which games are you hoping for at launch? Give us your opinions below in the comments.
Sources: YouTube, press release
Articles Related to Nintendo
September 1st Nintendo Direct Details Releases for 3DS
Nintendo Shares Plummet as Investors Learn of Pokemon Go's Impact
Could Nintendo VR Become a Thing? It Looks Like It!
Related:
Console
,
News
,
Nintendo
,
Nintendo Switch