Blizzcon is sporting some new bling this year, and it's made of Metal. Blizzard has just announced that Metallica will be the headline performing act at this years convention. Fans should expect nothing less than a head banging enthralling show that will shatter the bonds that separate the real world and Azeroth.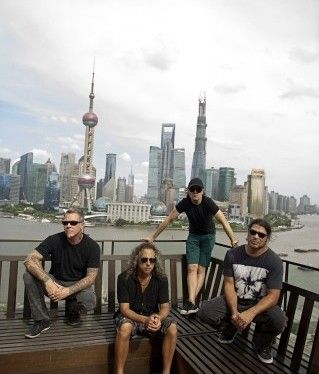 "We're thrilled to have Metallica blowing out our speakers at BlizzCon this year," said Mike Morhaime, CEO and cofounder of Blizzard Entertainment. "After two full days of epic gaming and intense eSports action, an earth-shaking concert is the perfect sendoff for everyone at the show and watching from home."
From Blizzard:
Tickets to the convention are sold out, but viewers at home can join the excitement by ordering the BlizzCon Virtual Ticket which offers comprehensive live online coverage of both days of the event—including the community contests hosted by Chris Hardwick on Friday evening and Metallica's performance on Saturday night.
Blizzcon often features great performing artists, this year is no sure to be no exception. The convention starts on November 7th. For more information, check out the official Blizzcon website.
Related:
Blizzcon
,
Event (Real Life)
,
MMORPG
,
World of Warcraft