After what was definitely the whirlwindiest of whirlwind weeks for Columbus Nova and, tangentially, Daybreak Games, there's yet another thread that ties the company to ongoing legal issues in the US. According to reports, Russian oligarch and Columbus Nova owner Viktor Vekselberg has been questioned about hundreds of thousands of dollars' worth of payments from his company to President Donald Trump's attorney Michael Cohen.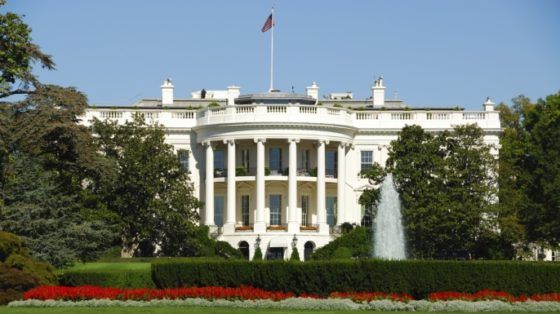 Special counsel Robert Mueller's ongoing investigation into possible Russian meddling in the 2016 US elections has been recently focused on Trump attorney Michael Cohen and his business dealings. These connections include Vekselberg and Columbus Nova, as well as a $300k campaign contribution by Andrew Intrater, who is Columbus Nova's head and Vekselberg's American cousin.
Cohen also has paid $130k to adult film star Stormy Daniels to keep quiet about an alleged affair with Trump. Daniels' attorney Michael Avenatti believes this hush money came from the payment made by Vekselburg, alleging that money from Cohen's Essential Consultants shell company was the source. Part of this accusation was reported by our colleagues at MMORPG.com, who provided the below quote from Avenatti's filing:
"Chief among these suspicious financial transactions are approximately $500,000 in payments received from Mr. Viktor Vekselberg, a Russian Oligarch with an estimated net worth of nearly $13 Billion. Mr. Vekselberg and his cousin Mr. Andrew Intrater routed eight payments to Mr. Cohen through a company named Columbus Nova LLC ("Columbus") beginning in January 2017 and continuing until at least August 2017."
Columbus Nova attorney Richard Owens provided a statement to CNN about the allegations, bluntly denying the charges. "After the inauguration, the firm hired Michael Cohen as a business consultant regarding potential sources of capital and potential investments in real estate and other ventures," reads the statement. "Reports today that Viktor Vekselberg used Columbus Nova as a conduit for payments to Michael Cohen are false. The claim that Viktor Vekselberg was involved or provided any funding for Columbus Nova's engagement of Michael Cohen is patently untrue."
You'll recall that when this story tying Columbus Nova to Russian meddling was broken, Daybreak Games outright refuted any affiliation, claiming that Daybreak Games is owned by Jason Epstein in spite of three years' worth of press releases and other information that links the two companies together.
Our Thoughts
Sheesh, just when we all thought this mire went no deeper, here we go again with another slop into the muck. Of course, if there's genuinely no links between Columbus Nova's current scrutiny and Daybreak Games, then this will mean less than nothing for Daybreak's MMO stable. Time will tell.
Sources: CNN, MMORPG.com
Articles Related to This Story
$2B Worth of Assets from Russian Company Columbus Nova Frozen, Daybreak Claiming No Affiliation
Multiple Layoffs at Daybreak Games Confirmed
New Daybreak Games Connections Discovered, LotRO and DDO Say They'll Remain Unaffected
Related:
Columbus Nova
,
Daybreak Games
,
Gaming
,
Legal Trouble
,
News
,
Politics