Minecraft is coming to Windows 10. With it come updates and overhauls that optimize the game for Windows' next-generation operating system.
Minecraft on Windows 10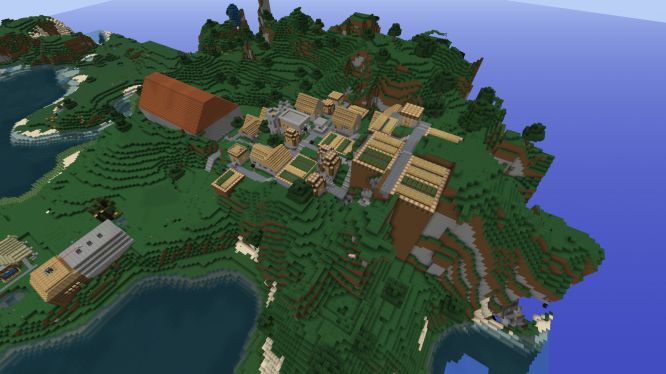 Microsoft announced the latest version of Minecraft last weekend, amid Independence Day and final Canada Day celebrations. Though it will not replace the existing version, Minecraft for Windows 10 will be playable on all Window 10 PCs and tablets, "[taking] advantage of the advanced technology and gaming platform provided by Windows 10." Players will be able to seamlessly switch between controller, mouse and keyboard, and touch. Microsoft demonstrated a working version of the game for Microsoft Hololens at E3, but Microsoft has not yet commented on whether the game will release with full holo-integration–the Microsoft Hololens is still in its prototype phase.
Existing players will receive the new version for free; new players will be able to purchase the game for $10 USD for a limited time. The game will be playable offline (solo or local multiplayer) or online via Xbox Live. In-game videos will be recorded with a built-in GameDVR.
Like Minecraft's original PC release, the new version will first release in beta form. Beta for Minecraft will start on July 28.
With over 20 million copies sold, Minecraft is one of the most popular games in the world. Like its recent mobile release, Windows 10 Minecraft has been predicted to sell incredibly well.
Minecraft Updates
The current version of Minecraft is slated to receive several updates, according to a recent panel at Minecon 2015.
The biggest in-game improvement: dual wielding. Players can now, for example, wield a pickaxe in one hand and a torch in the other–a combination that seems incredibly useful for underground excavation operations. Other updates include enhanced arrows, area improvements (The End will be much bigger, not just one island), a new enemy type (the Shullker, pronounced "shell-lurker"), and major changes to the Ender Dragon. Minecraft Pocket is also receiving several updates, making it much more similar to the console version.
Beta
,
Microsoft
,
Minecraft
,
MMO
,
MMORPG
,
Mojang
,
News
,
Open World
,
Sandbox
,
Windows
,
Windows 10