The Mighty Quest for Epic Loot has officially ended its beta and begun live service. In conjunction with the launch, Ubisoft has prepared a massive patch for the game. Included in the update is revamp of the tutorial system as well as a new boss encounter. The newest foe to be added to the game is appropriately known as "Icy Pops". He's yelling at all would be adventurers to get off his lawn by unleashing an arsenal of ice missiles and deadly snowballs.
For more information on The Mighty Quest for Epic Loot, please visit the official website.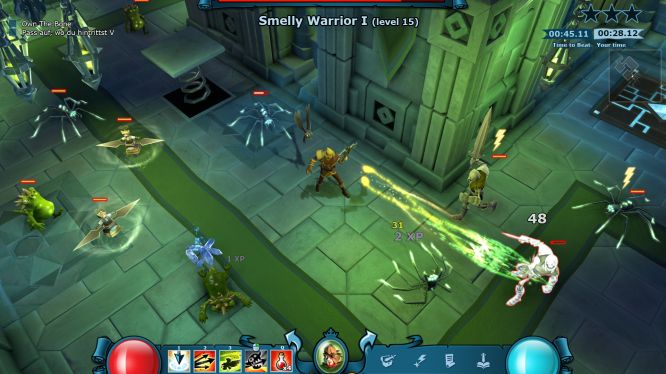 Icy Pops isn't here to complain about his sciatica and yell at the orderlies. No, he's going to give you whippersnappers an old-timey, cold whuppin' and collect his pension check on Thursday, like always.

News Mighty Quest For Epic Loot | Official Website – Mighty Quest for Epic Loot | Official Website

Remember, Icy Pops' iceberg will be floating by for this week only! Those of you (including Infinite Pack owners) who want to take advantage of this rare item should grab it now.

For this pack we've decided to revamp Durrrr , and introduced his cooler version, Icy Pops.
It's still a two phase fight but you'll discover new skills and patterns.

Phase 1 skills :

Regular Melee attack
Knockback Melee attack
3 Missiles Shockwave.

Phase 2 skills :

6 Missiles Shockwave.
Rock / Snowball shower.
Healing potion.
Related:
Launch
,
MMORPG
,
The Mighty Quest for Epic Loot
,
Ubisoft
,
Update