Entropia Universe has been around quite awhile. Players have been exploring this virtual universe since 2003. Entropia Universe is the largest MMO that uses a real world cash economy. Everything in the game uses and is worth Project Entropia Dollars (PED). The in game currency can be cashed out at a fixed rate of 10 to 1. In theory, it is possible to make money in Entropia Universe. With that being said, there have been accusations that the game operates in a similar fashion to a casino. For most players, the likelihood if you returning your investment is minimal.
Since the inception of the title, there have been several high profile stories profiling players who have made large amounts of cash. Continuing the trend In what might be called a publicity stunt, Mindark has invited business mogul Warren Buffett to try Entropia Universe for himself. Mindark states he has quite the incentive to do so, claiming that the return on investment for land in Entropia performs at a higher rate than his investment company, Berkshire Hathaway. Is Buffett likely to give Entropia Universe a try? We doubt it, but you never know.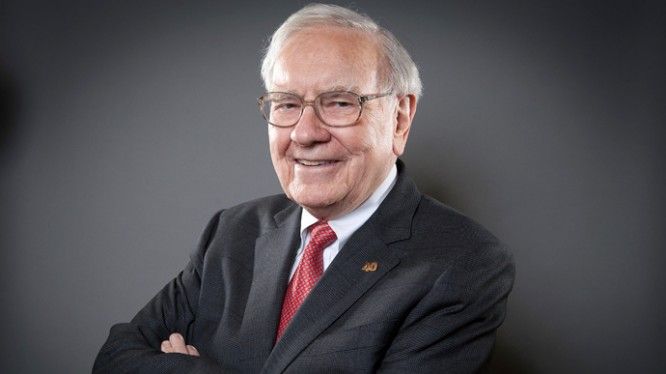 For more information on Entropia Universe, please visit the official website.
Mr. Buffett's net worth is estimated at over $74 Billion yet it is rumored he does not yet own a high performance spaceship, though he is a consummate businessman. Using nothing but his financial acumen he's never been required to destroy a single robot to make it big on Planet Calypso in Entropia Universe.   He can, however, achieve a higher rate of return than he currently sees through Berkshire Hathaway, where he is CEO.

The Calypso Land Deeds (CLD) were introduced to the public on November 28, 2011 with a starting price of $100 (1,000 Project Entropia Dollars, PED).  The first weekly dividend was paid out on December 5, 2011 and have been paid out every week since.  Dividends earned to date total $65.54 for the three-year period from November 28, 2011 to November 28, 2014.  Meanwhile the CLD has appreciated from $100 to $140 during the same period.  Thus the total yield for Calypso Land Deeds is 105% ($40 in appreciation + $65.54 in dividends = $105.54 on an initial investment of $100) over the three-year period November 2011-November 2014.  Meanwhile stock quotes for Berkshire Hathaway show 96.6% for the same three-year period of November 28, 2011 to November 28, 2014.  In fact if he joins today Entropia Universe may even throw that high performance spaceship as a holiday gift.
Related:
Entropia Universe
,
MMORPG
,
News
,
Sci-Fi